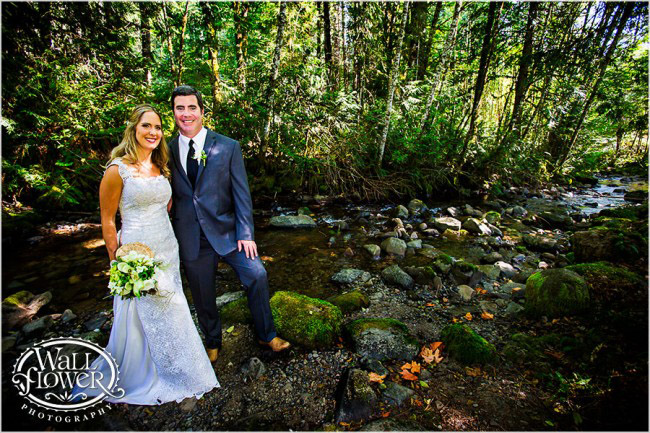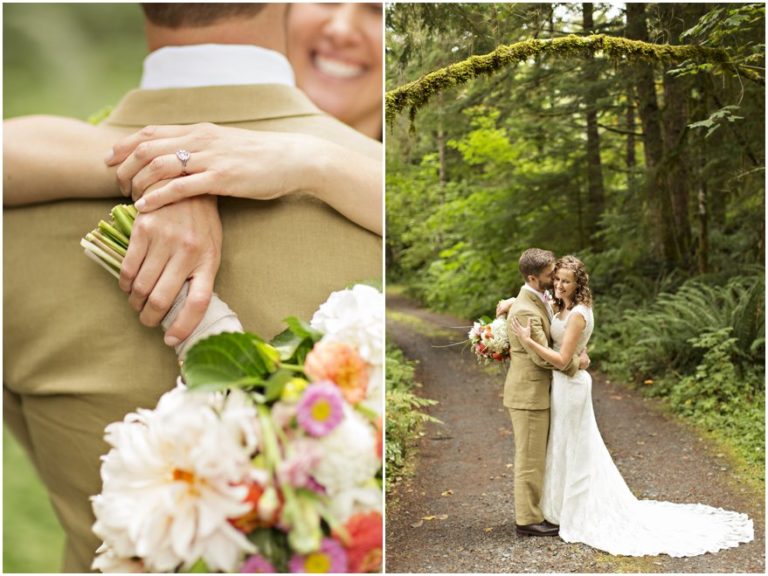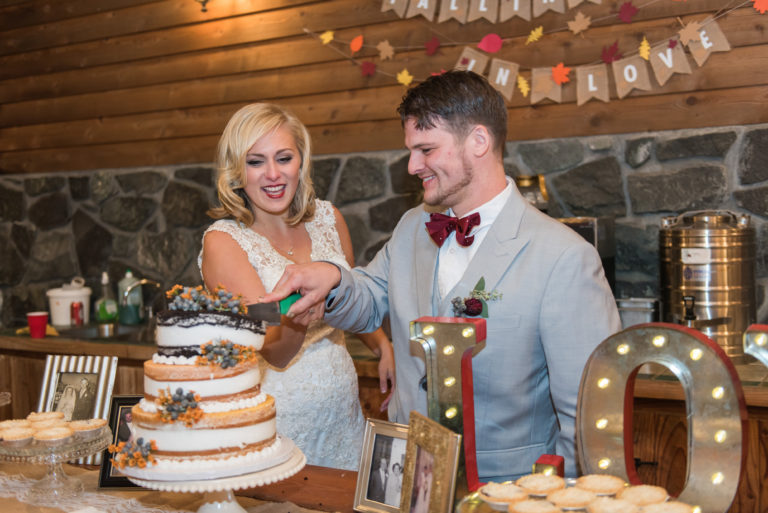 Weddings at Mount Rainier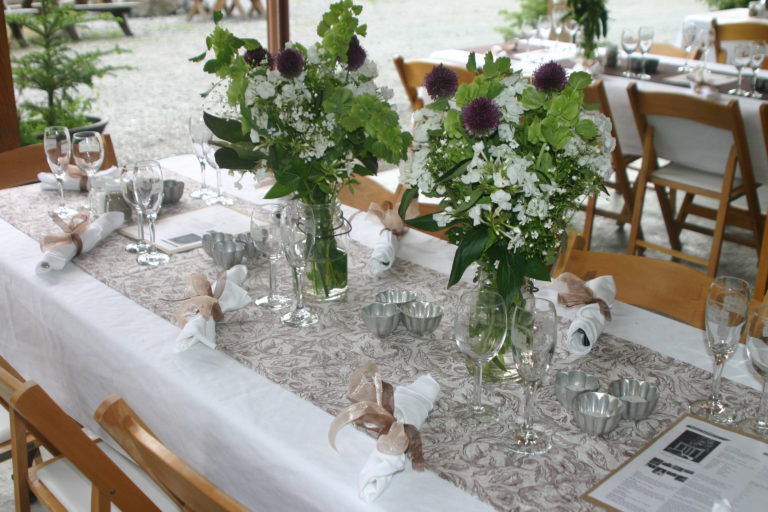 Small Indoor Winter Weddings at Mt Rainier (maximum 40 guests)
The large open floor plan of Forest Retreat accommodates a group for a casual appetizer party, a small wedding, or up to 40 for sit down dining.
Large, well equipped kitchen with a gas range and full sized refrigerator
Two large hickory tables that can seat up to 20. Folding tables and chairs can be added to accommodate an additional 20 guests.
All dishes are included
White linens
Folding chairs
Large deck
Loft queen bedroom to accommodate a couple of your guests
Catering if you choose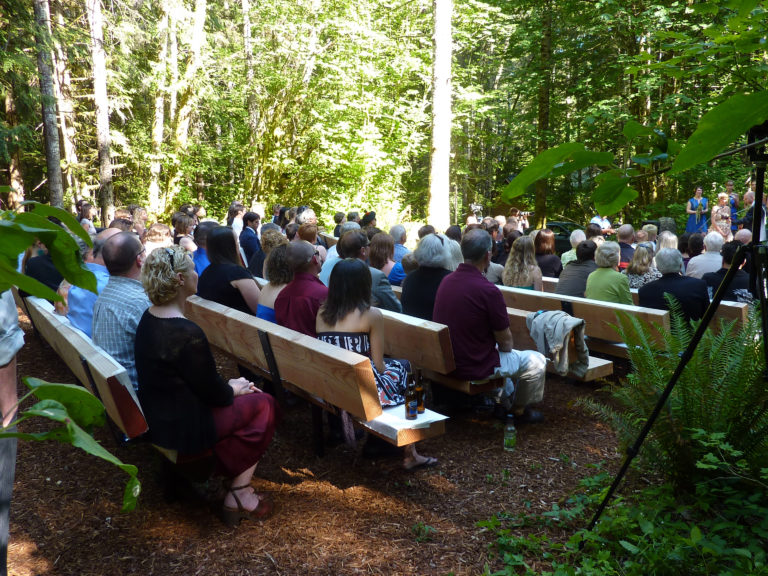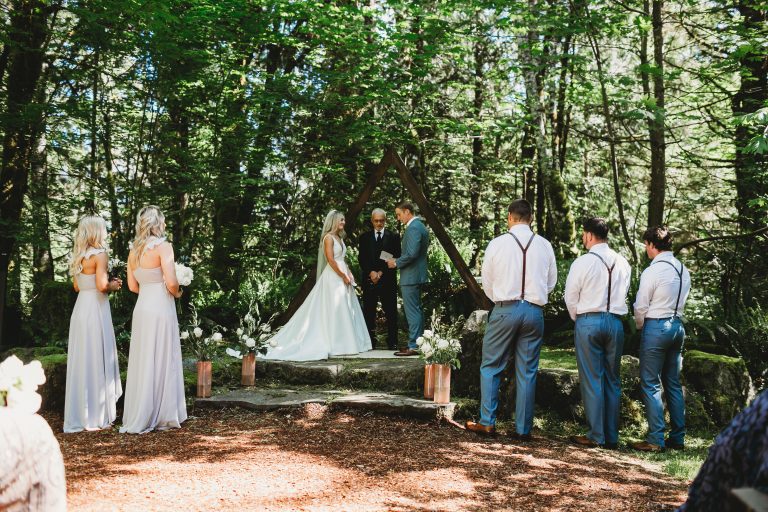 More PHOTOS FROM PREVIOUS WEDDINGS: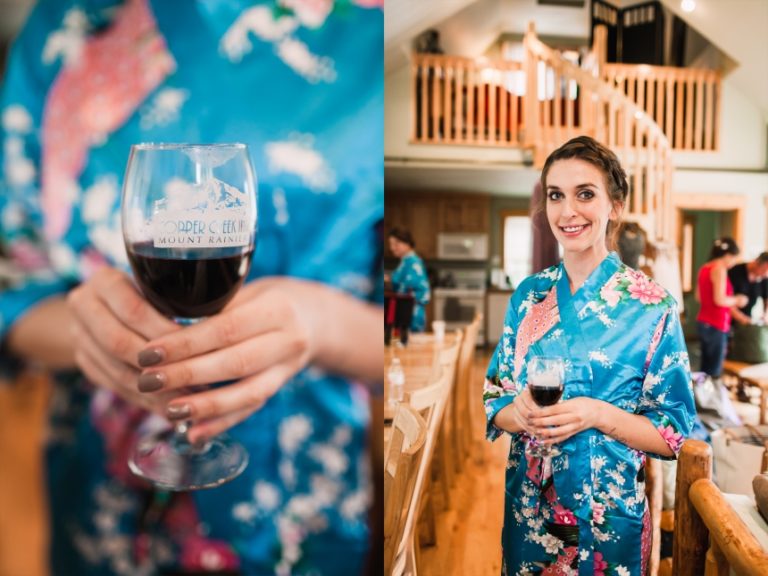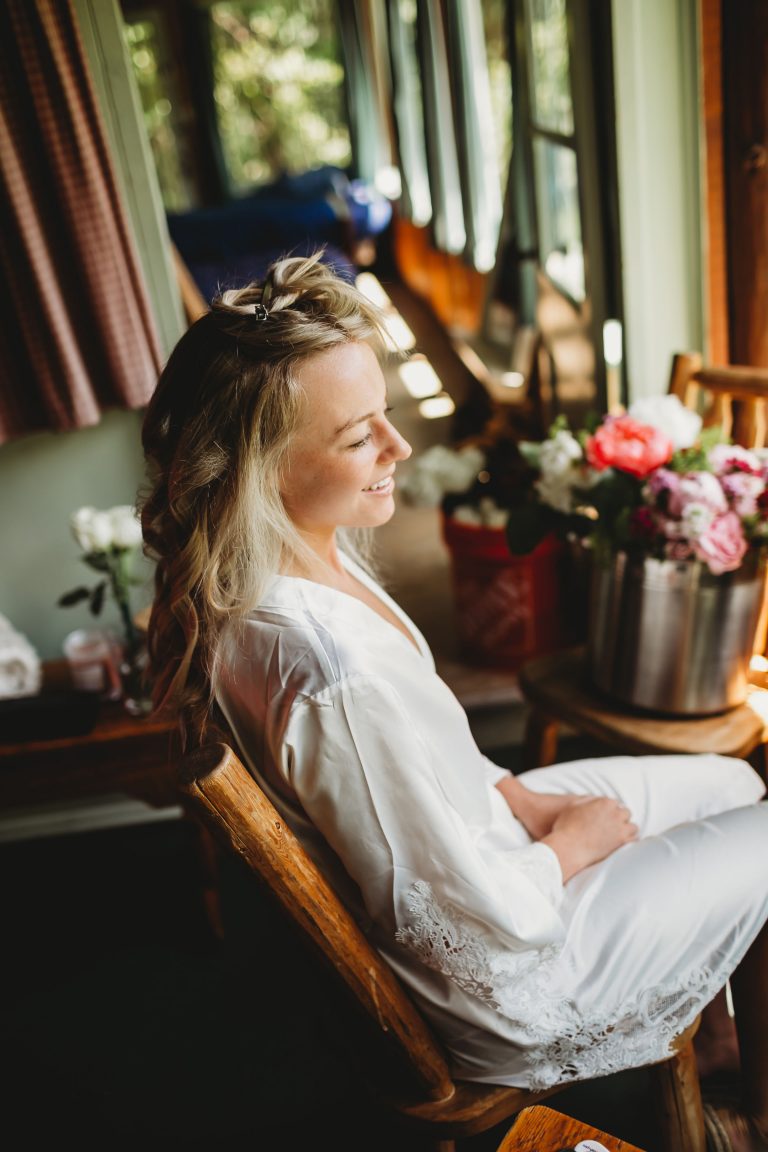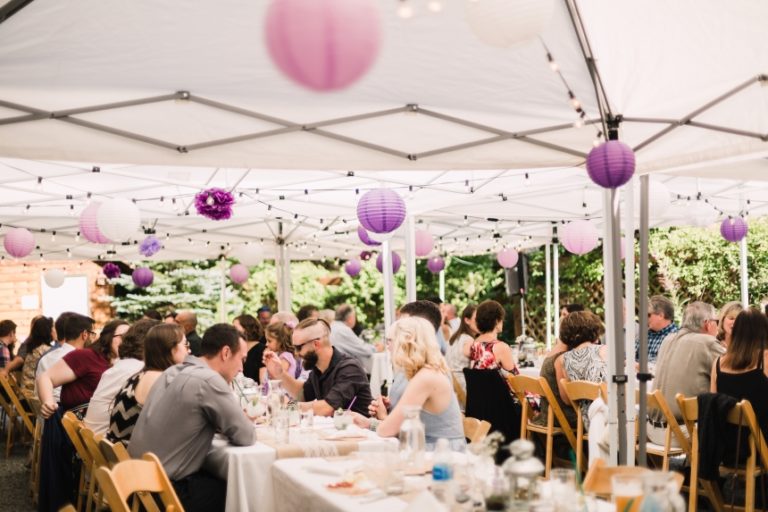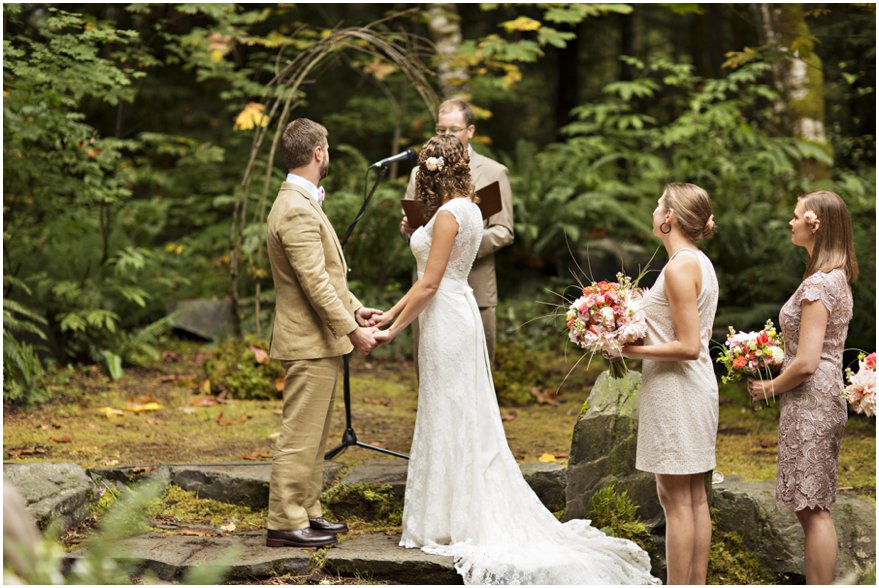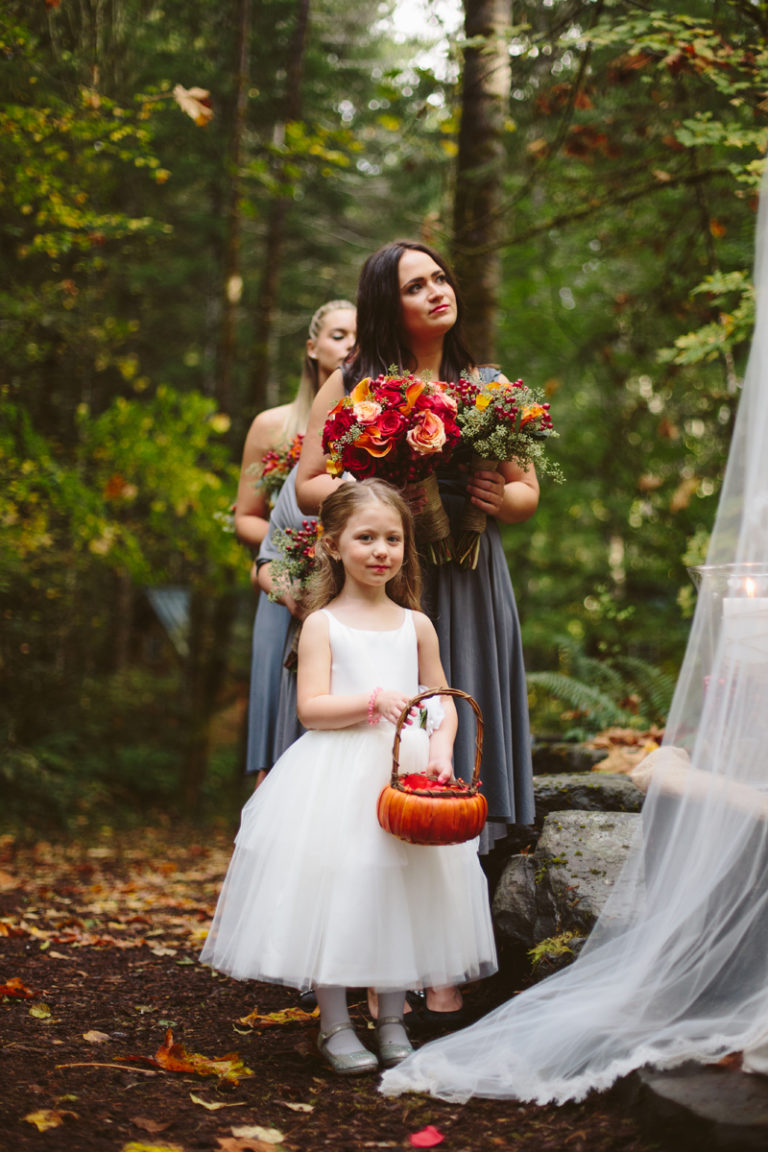 Your Wedding at Mt Rainier will be surrounded by natural beauty!
Walk the long trail to the Forest Amphitheater where you will find your guests waiting for you under a canopy of tree. The setting is stunning, natural, and couldn't be more beautiful.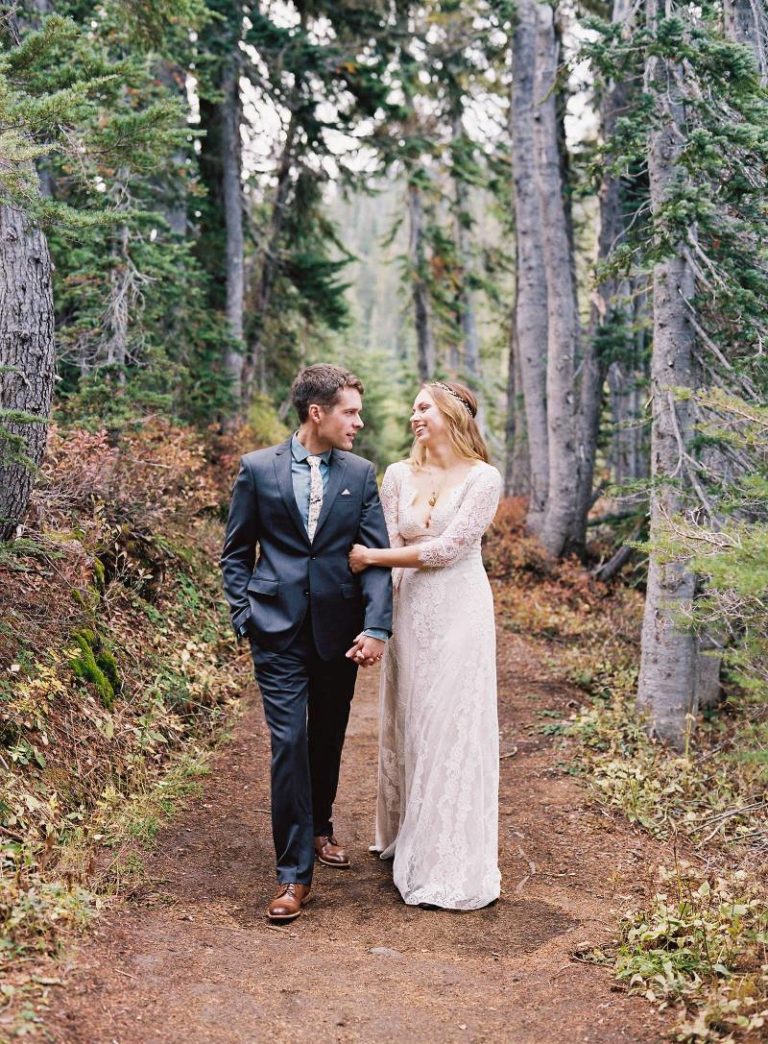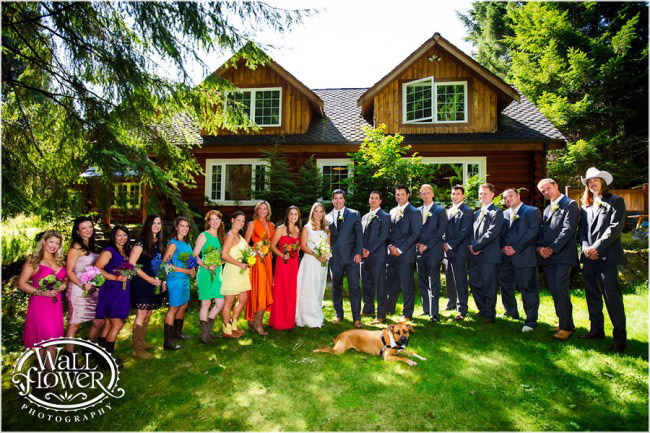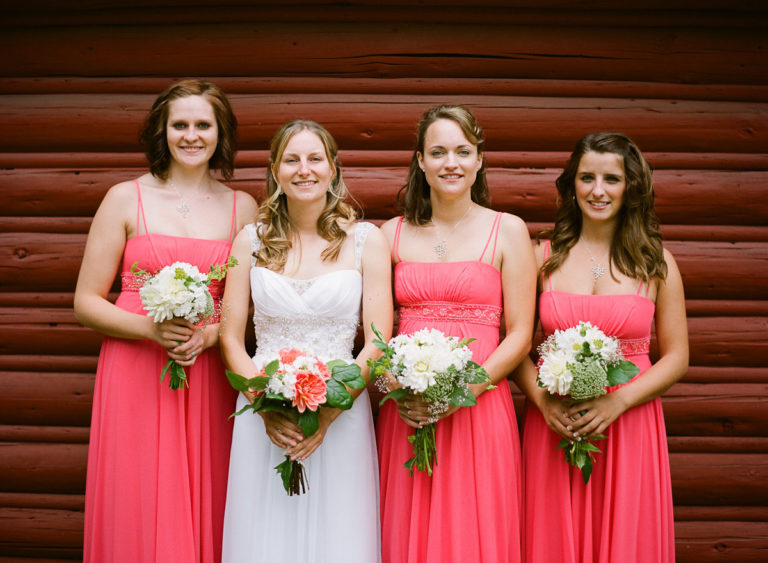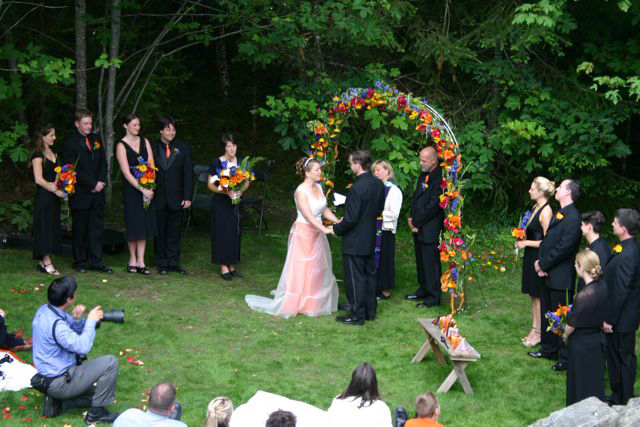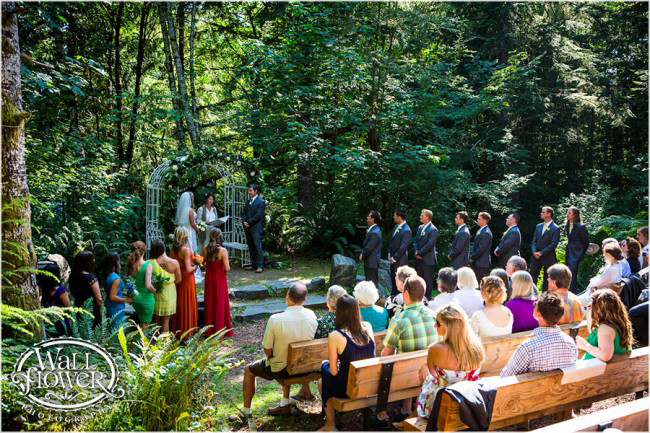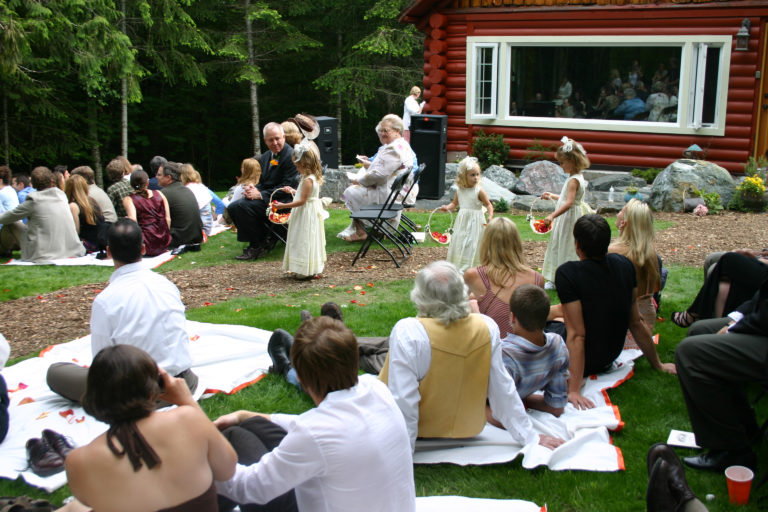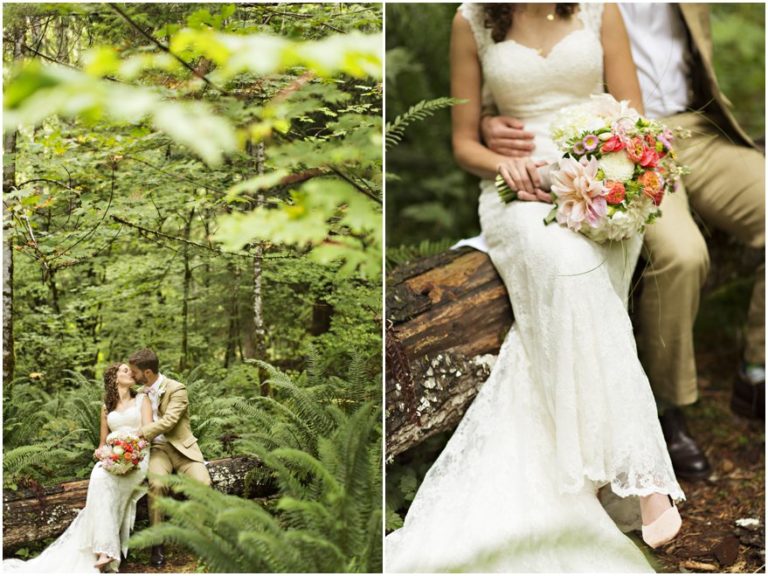 Weddings at Mt Rainier in Washington State:
Outdoor Weddings at Mt. Rainier (maximum 100 guests)
"Catharine and Phil—You two are The Best. Jeremy and I had a wonderful wedding, everything perfect. The food delicious and the grounds beautiful. Thank you so much for making this 5 day wedding bonanza so easy and fun. You welcomed us like family and your smiles greeted us every moment we saw you. Thank Thank Thank you a million times." Lots of Love, Leigh and Jeremy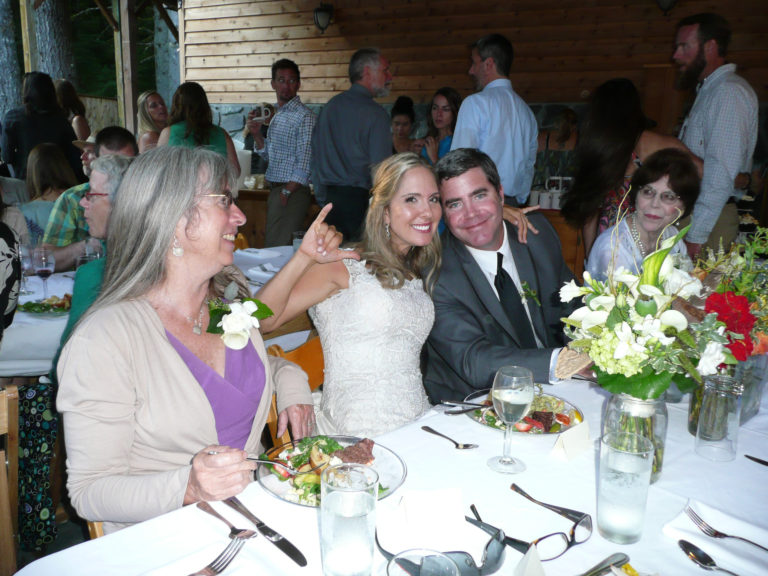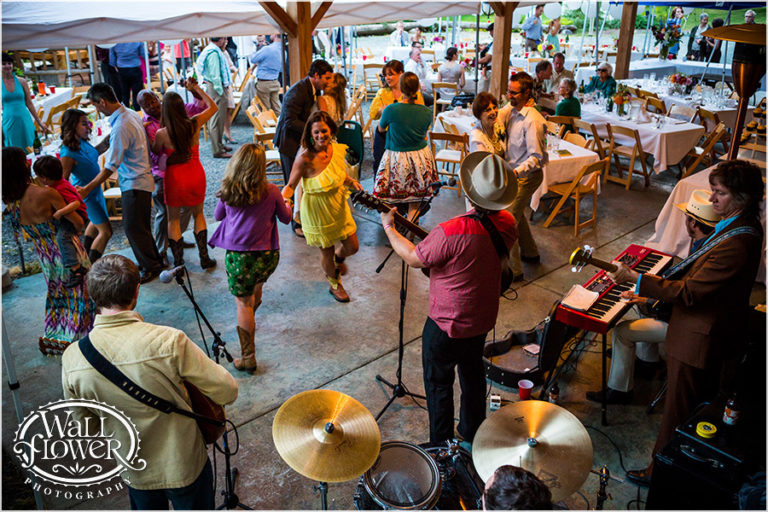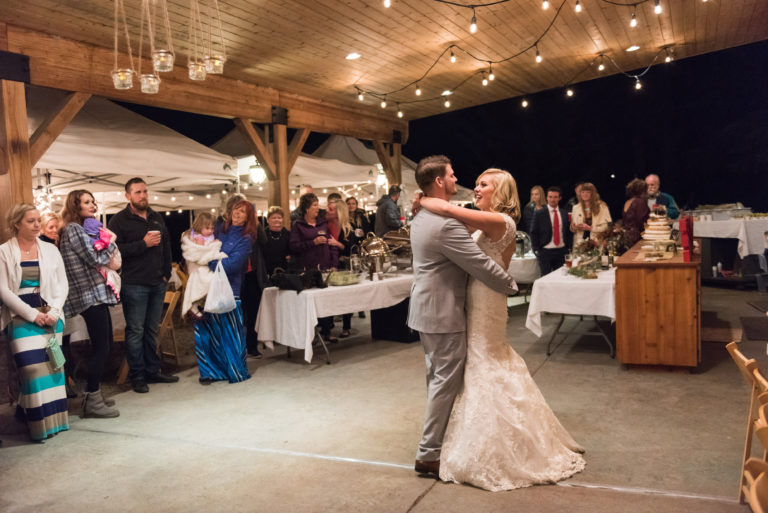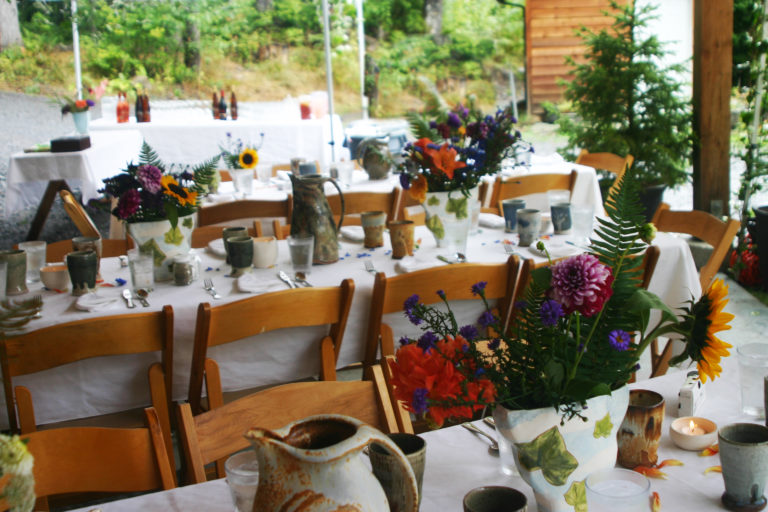 Weddings at Mt Rainier
Receptions, Celebrations
The covered porch of Forest Retreat provides a wonderful outdoor setting for your receptions. Pop up tents are added to expand the space for larger groups.
Copper Creek Restaurant offers a varied catering menu, complete with serving staff.
We provide the following:
A beautiful natural setting
No curfews if you have rented all the cabins west of Copper Creek. The party can go as late as you like.
Folding tables
Maple folding chairs
Clear glass dishes including Mt Rainier etched champagne, wine and beer glasses
White linens
Pop up tents
One propane heater
Barbecue grills
100% Use of the grounds
Staff to set up the tables, chairs, pop up tents, etc
Staff to clean up after your reception meal if we cater
Referrals for service providers such as officiator, photographers, musicians, etc.
You provide:
Personalized table decorations
Flowers
Sound system
Additional decorative lighting, if you like
Any other decor to make your reception unique
Family and friends to share your wedding celebration!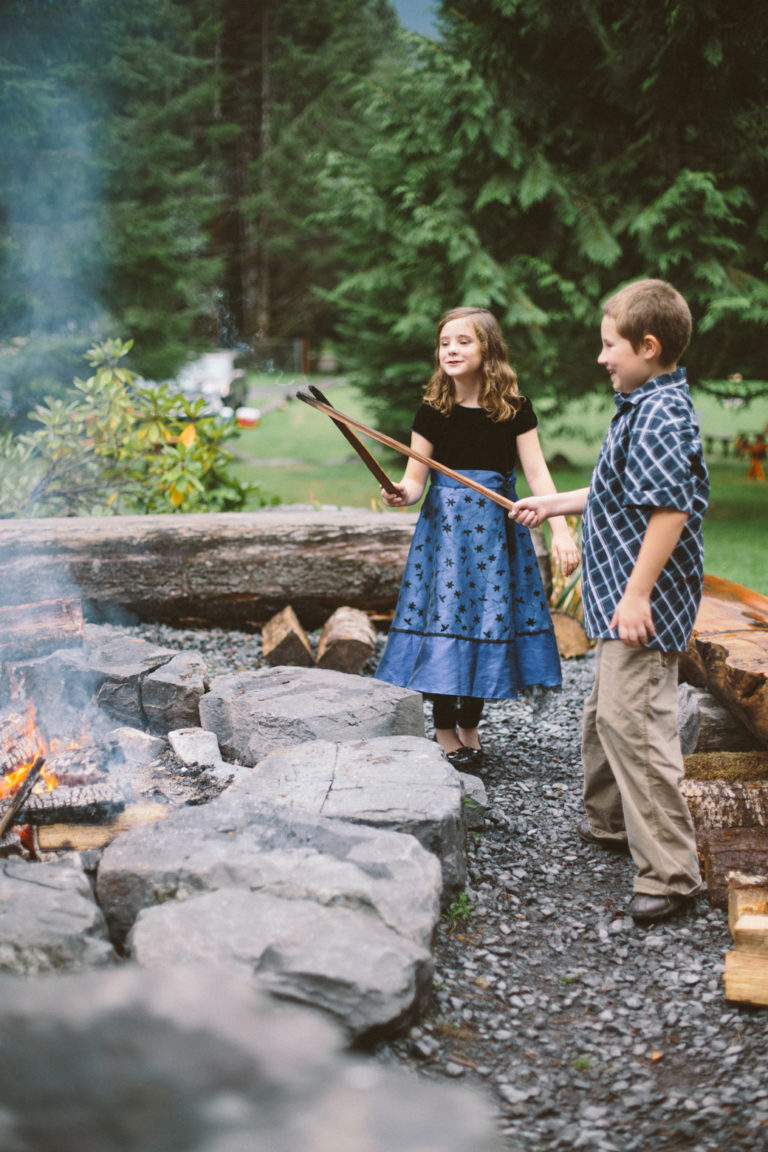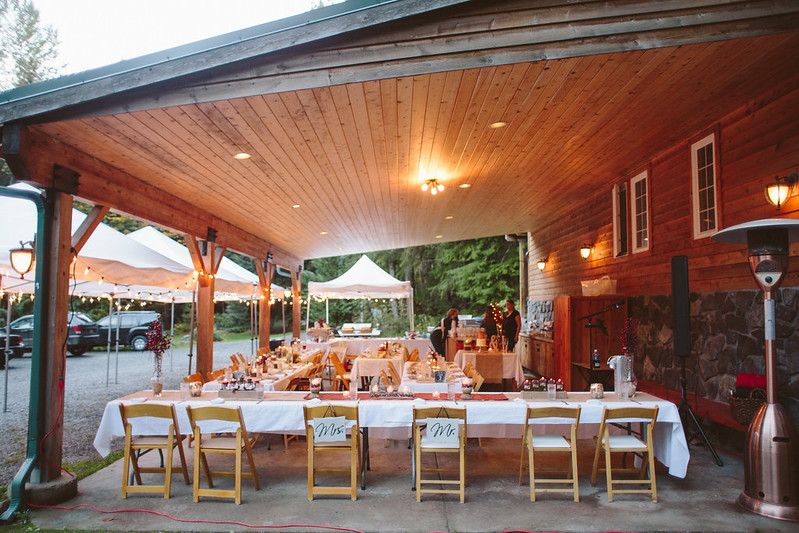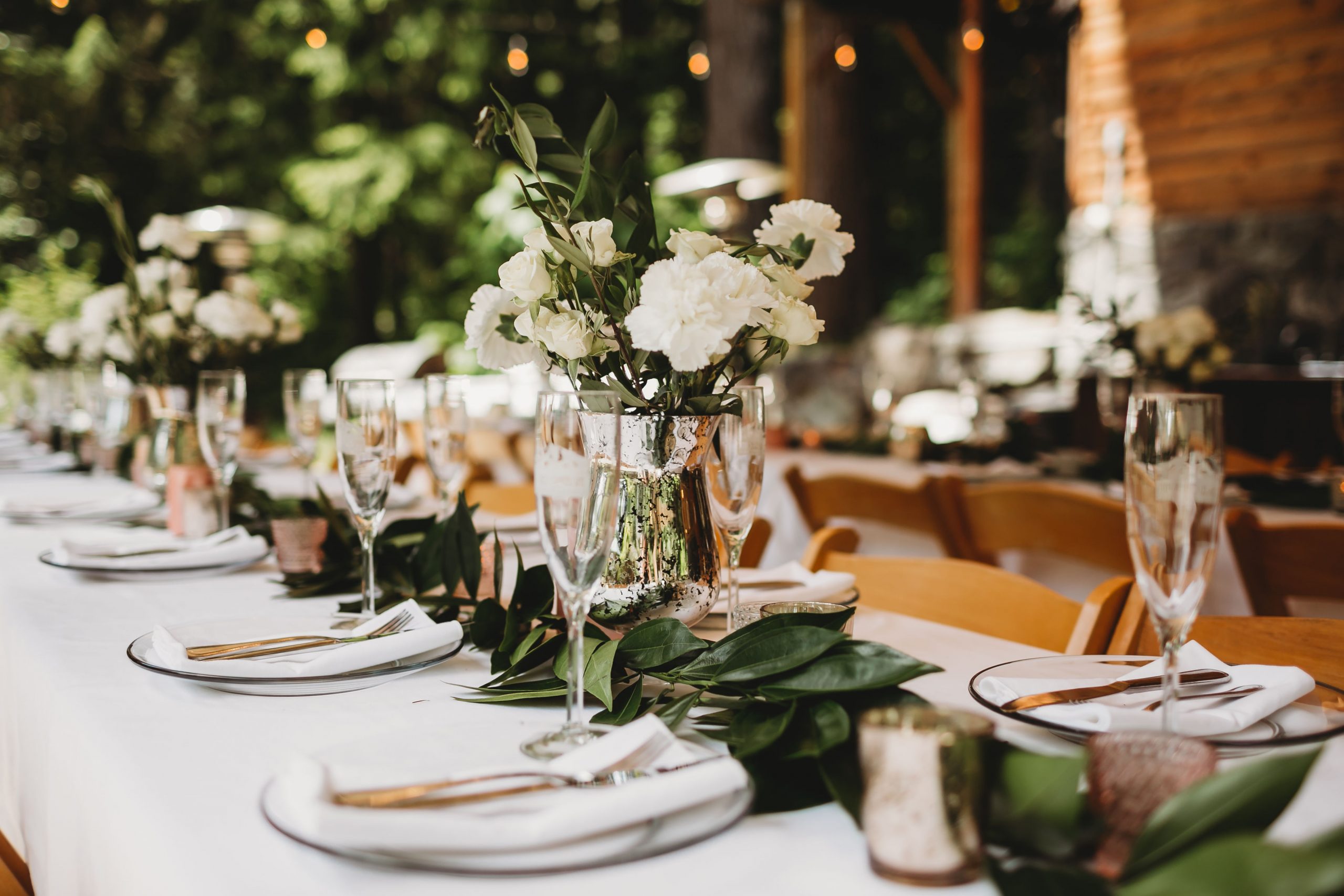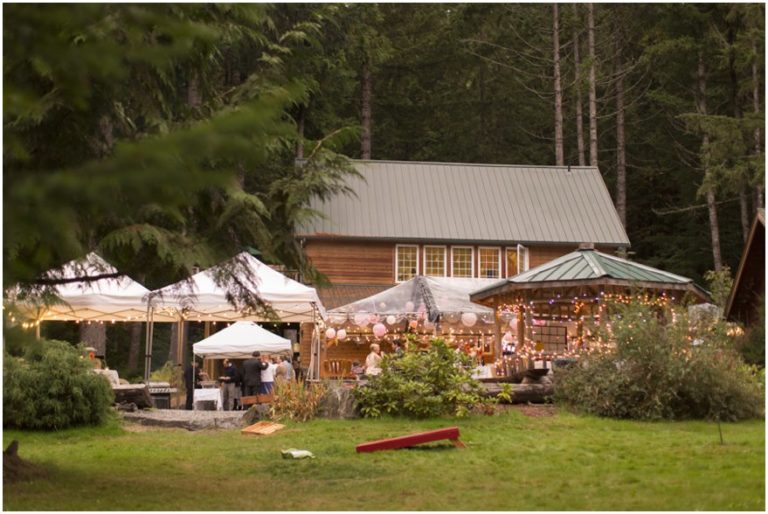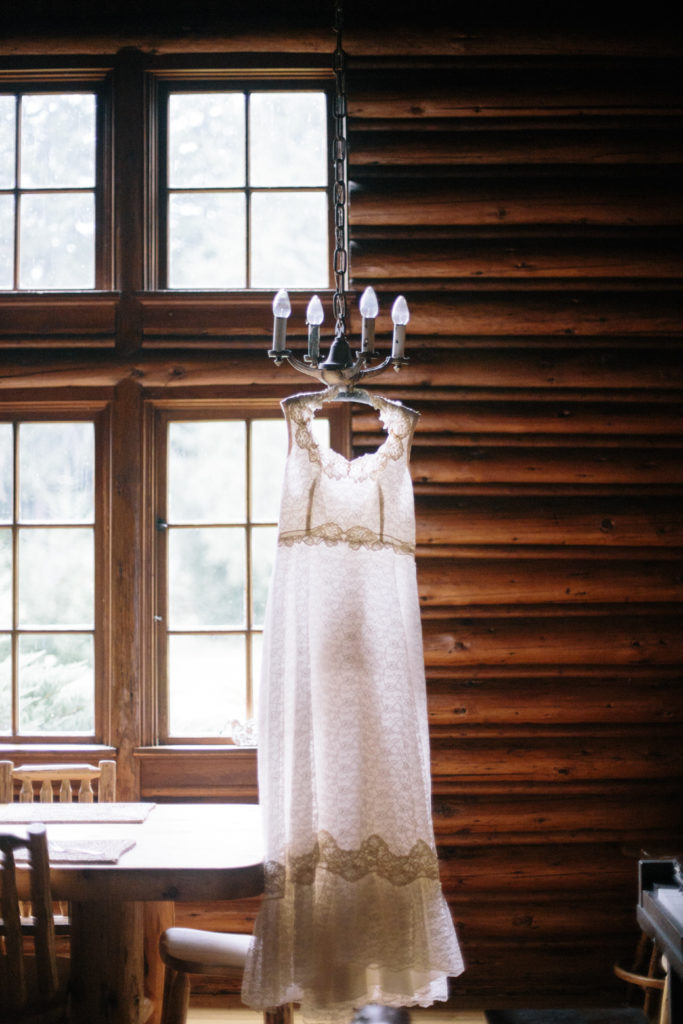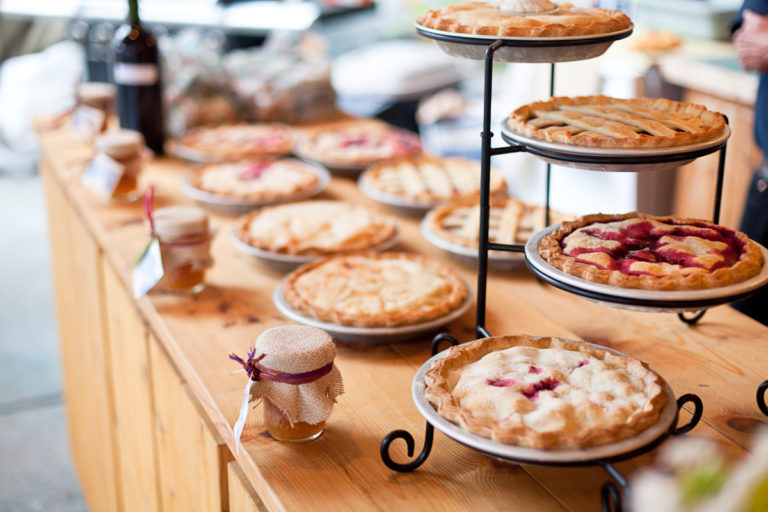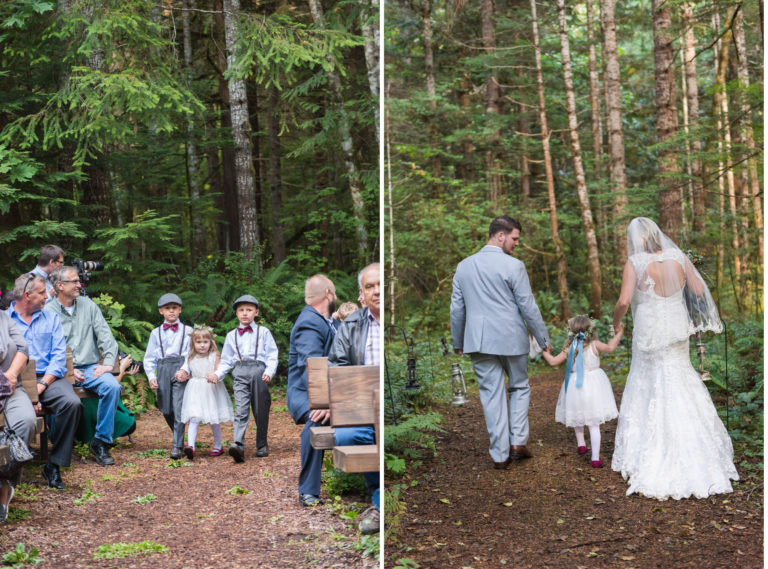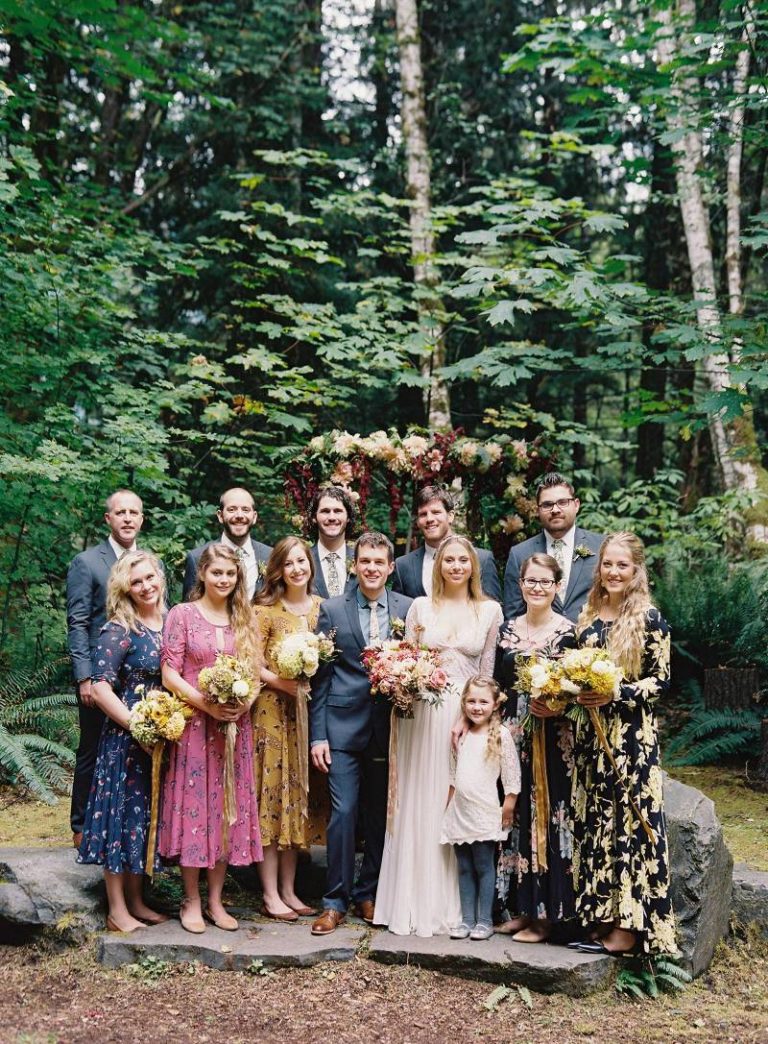 Copper Creek has been hosting weddings since 2004. We make planning easy for you. Tables, chairs, linens, dishes are all provided. Catering by Copper Creek Restaurant is optional. We look forward to helping you plan your wedding at Mt Rainier!