Sleeps 2-7. Perfect for a romantic weekend or bring the family. Great to use as a home base for day trips to explore western Washington.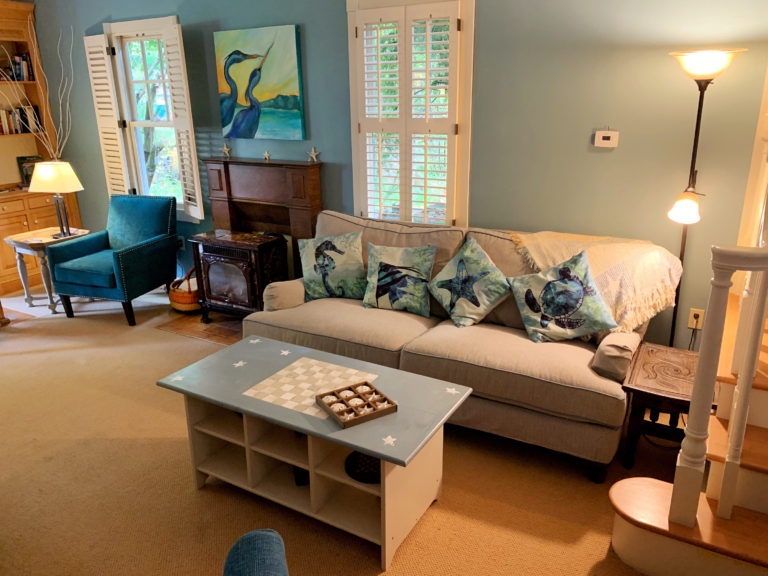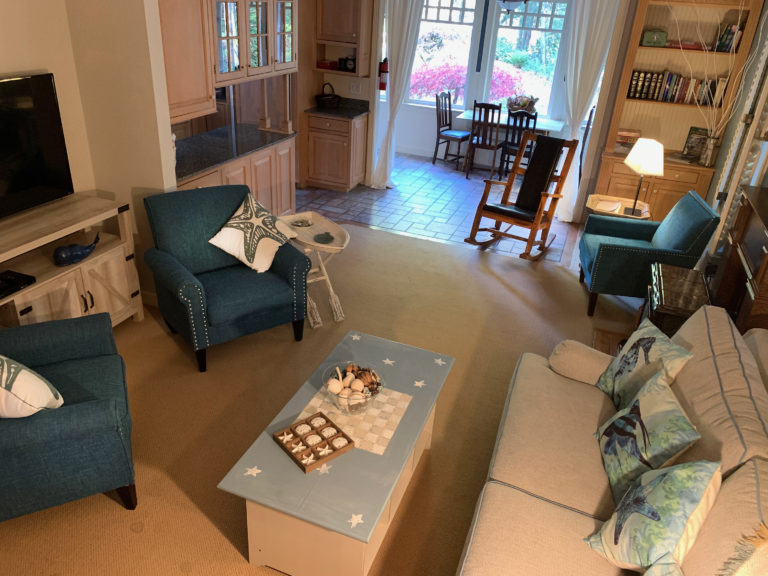 Sleeps 2 to 7:
1 King bedroom upstairs
1 twin and a trundle bed are around the corner from the king
1 Full bed off living room
Full Kitchen
 Electric range 
Refrigerator
Microwave
Toaster
Kitchen Aid mixer
Blender
Coffee maker, grinder and fresh whole bean French roast coffee
Dishes, silverware, cooking utensils, pots and pans
Dining table and chairs in a sunroom with water views
Living room
Two sitting areas, one with a big comfy sofa, a flat screen TV for movies  (no television reception)
A second area with a rocker and a stuffed chair is perfect to enjoy a book.
Both are close to the gas thermostat controlled fireplace
Bathroom
Full bath upstairs with both shower and claw foot tub
Washer | Dryer
Air Conditioning
Heating
Gas fireplace
Electric heat
Kayaks
3 Tandem 1 single complimentary kayaks

to use during your entire stay
Life jackets | Paddles
The kayaks are designed for solo or 2 person kayak paddling
There is a rocky spot to launch the kayaks. They are stored down near the waters edge.
WiFi Internet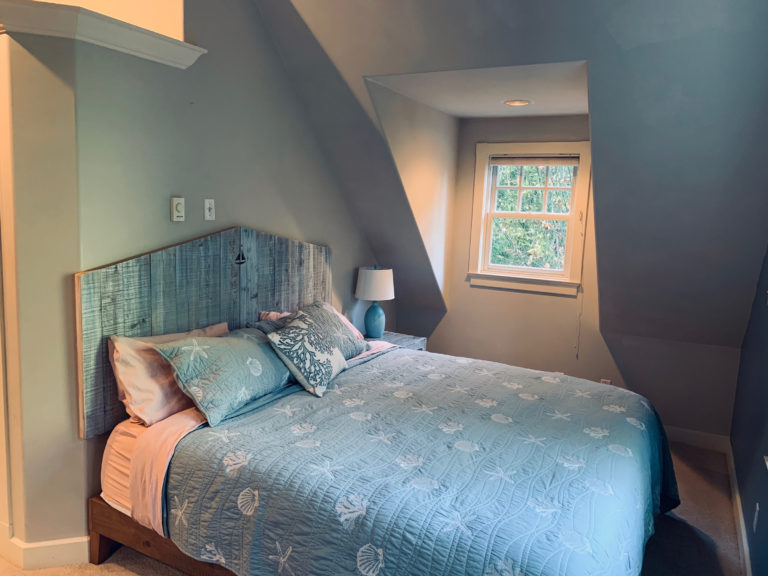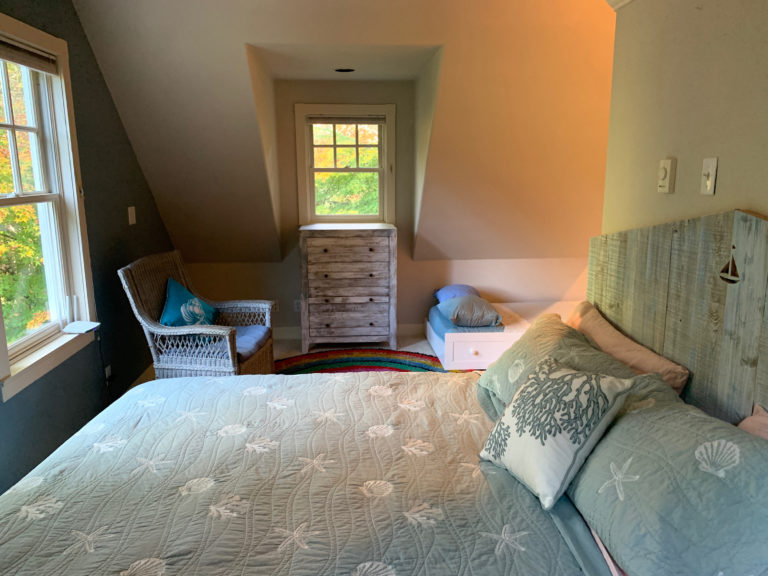 Relaxation:
Take in spectacular views of Puget Sound, watch waterfowl, eagle, and herons from the point surrounded by water on three sides.
Deer frequent the property
The upper deck off the master bedroom has water views
Take the kayaks out for a gentle paddle around Puget Sound's Little Skookum Inlet, and venture further to Hope Island State Park
Beaches are muddy, though it is possible to collect oysters and clams for your meal right off the beach
Gather outside on the huge deck attached to the cottage, or find a spot for quiet and solitude in one of the other seating areas scattered throughout the property. Enjoy a fire place (bring your own wood) a Gas BBQ grill, several picnic tables for a change of scenery.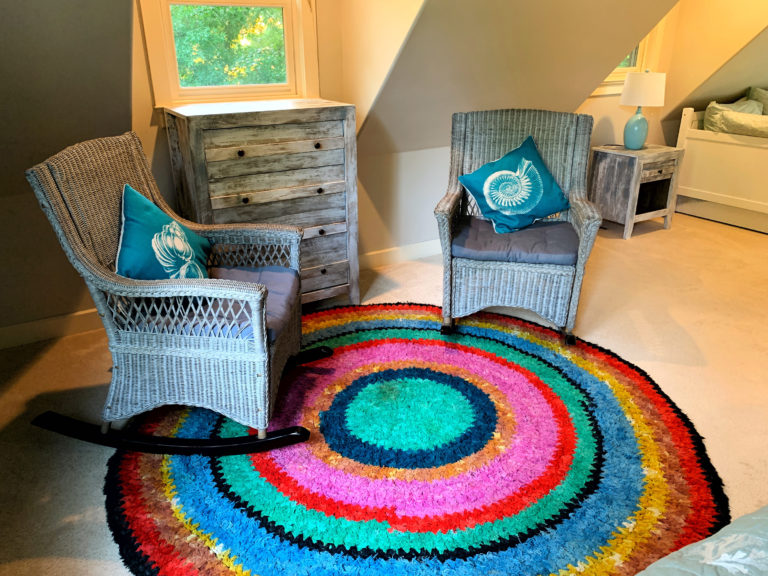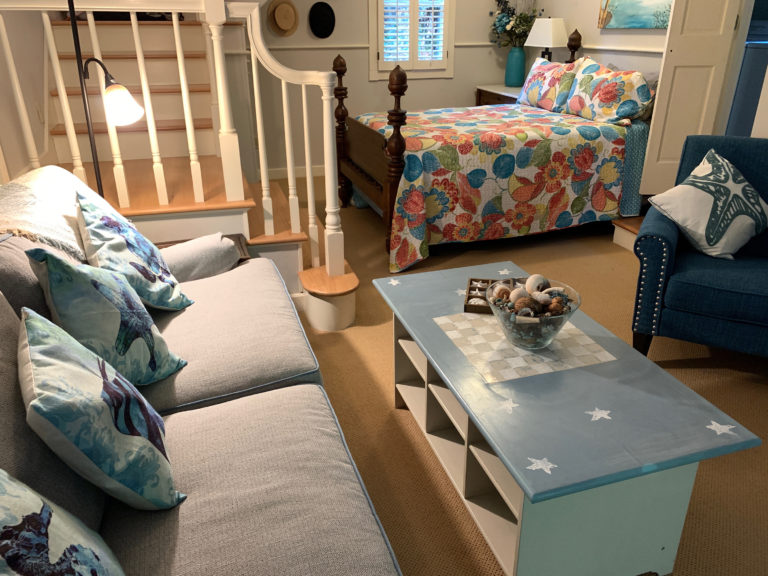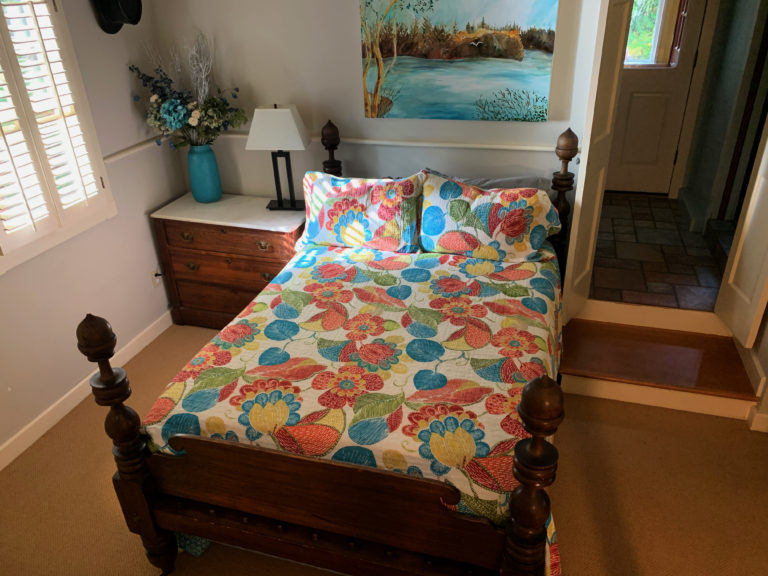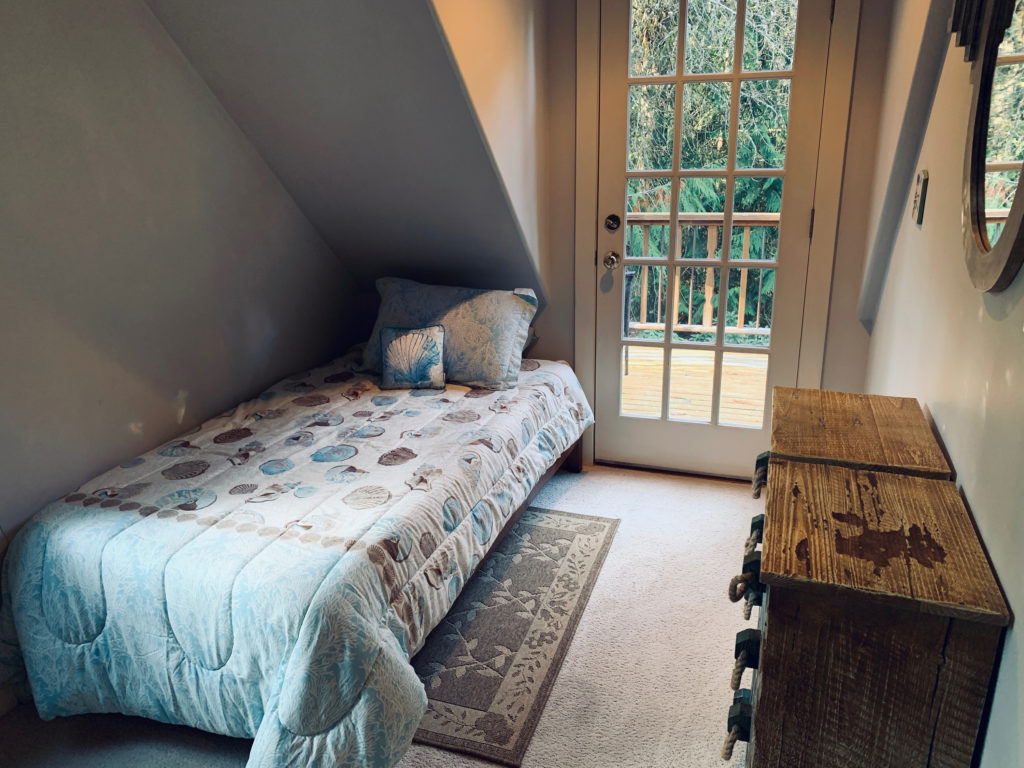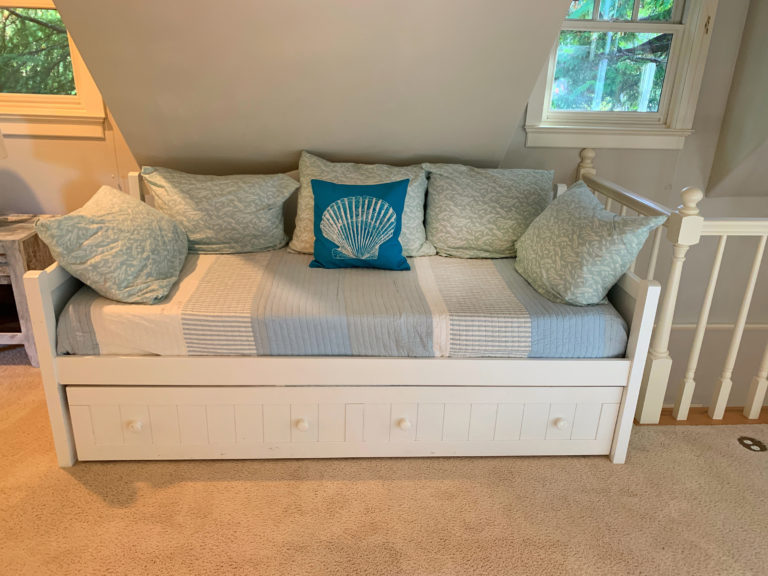 There is plenty to do at Two Herons Cottage
Activities:
Dig clams and collect oysters in season
Read by the water's edge
Watch the tide go in and out
Observe the wildlife
Take a short kayak trip
Fish
Build a fire, roast marshmallows
Rest and relax
More info:  Click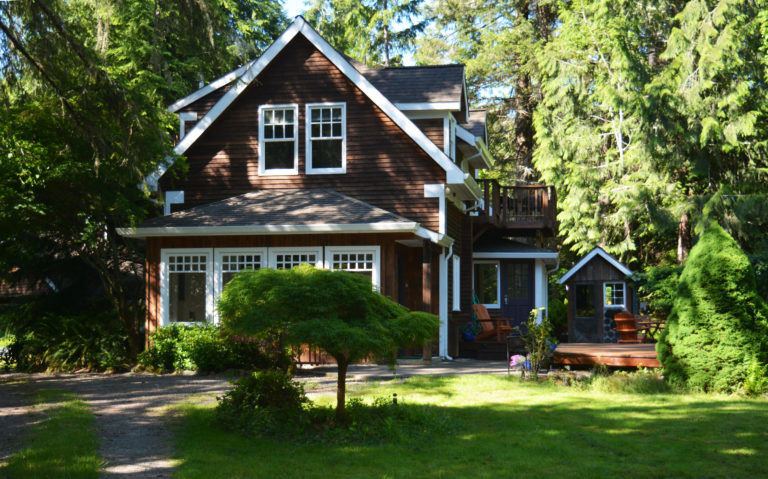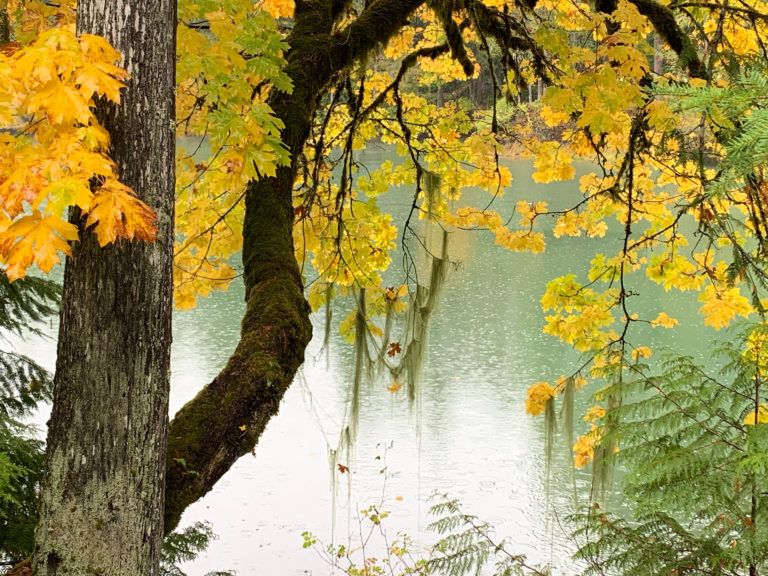 Charming Two Herons Cottage, a Puget Sound vacation home 22 minutes from Olympia, Washington:
Quiet, serene, calm, romantic, soothing
Fresh coffee in hand while you watch the fog lifts off the water … Seals splashing in the distance … An afghan thrown over your legs … A heron standing guard on the shore … The tide going out to starfish, spitting clams, and shells. . . Two kayakers drifting with the current … It's the quiet you remember most.  A year 'round getaway. A refuge from the everyday.
The views of fir, cedar, and madrone trees are backed by the shimmering waters of Puget Sound, jumping salmon, herons, eagle, and ducks to entertain you at.
Two Herons Cottage is a charming, quintessential beach cottage located only 22 minutes from West Olympia on a beautiful Puget Sound property near Kamilche Point . . . . It is a great spot to stay while on a business trip, a family getaway, or one for romance, privacy and relaxation. Enjoy the large grassy lawn, sitting areas near the water, and a big deck right off Two Herons Cottage.  There is also an upper deck off the master bedroom. It is the spot to enjoy a cup of coffee in the morning.
The location is perfect for a long stay with day trips to Washington beaches, Olympia, a ferry ride to Seattle, a drive up Puget Sound stopping in small fishing villages along the way to Port Townsend, or Lake Quinalt where you can swim or rent a boat, Olympic National Park with Hurricane Ridge and Hoh Rain Forest.
Many guests just enjoy the property, relax, and take in the views. Little Creek Casino is 4 miles away, and plenty of great shops, restaurants, Olympia's historic district, Washington's State Capital, galleries, and museums are just over 20 minutes away.
You can cook some meals at home. The kitchen is well equipped. Taylor Shellfish retail outlet is a few mile away where you can pick up fresh clams, mussels and oysters for your meal. There are also clams and oysters right on your beach.
You'll be planning your next trip to Two Herons Cottage before you leave!