Art Retreats
Craft Workshops
Family Reunions
School Clubs
Hiking Groups
Fresh Air, Fresh Thinking
Plan your reunions and retreats at Mt Rainier with your quilters group, or for a watercolor class, a cooking class, maybe a gathering of women friends, a hiking group, a family reunion, or whatever you desire. Take over the entire property. You'll have total privacy during your stay at Mt Rainier. Roam the grounds or take hikes at Mt. Rainier National Park. . .
"Fresh Air"
 to inspire 
"Fresh Thinking."
Space in the great room for 40
Big deck tucked under the trees with views of Osborn Mountain in the distance
Full kitchen to prepare some meals
Cabins and suites to accommodate participants
Catering available from Copper Creek Restaurant. Delicious meals can be delivered to the outdoor dining area or right to the great room of Forest Retreat. Menus are customizable to suit your tastes. All the cabins have kitchens too if you prefer to prepare your own meals. The Forest Retreat kitchen in spacious and provides room for several cooks. 
750 feet of Copper Creek frontage
Big front lawn for gathering or recreation
Forest Amphitheater for meetings or talent shows under the trees
Trails right on the property for solitude.
You might be surprised at what you can accomplish in this beautiful, restful setting, with space for thinking, solitude, gathering, and reflection.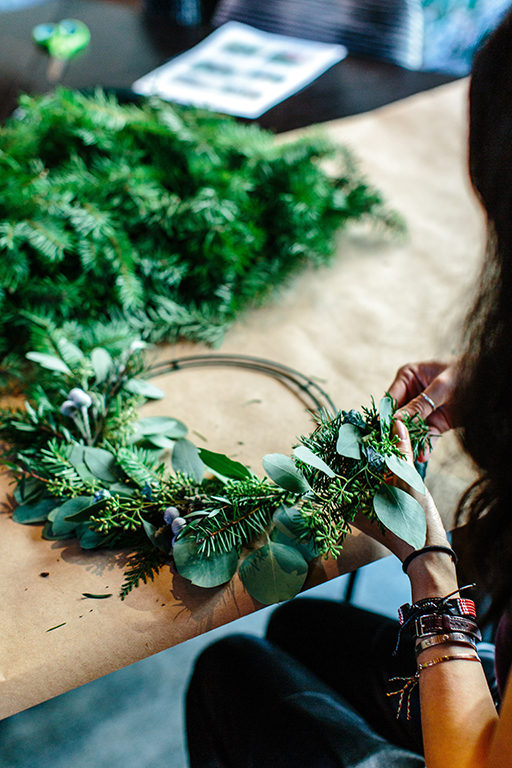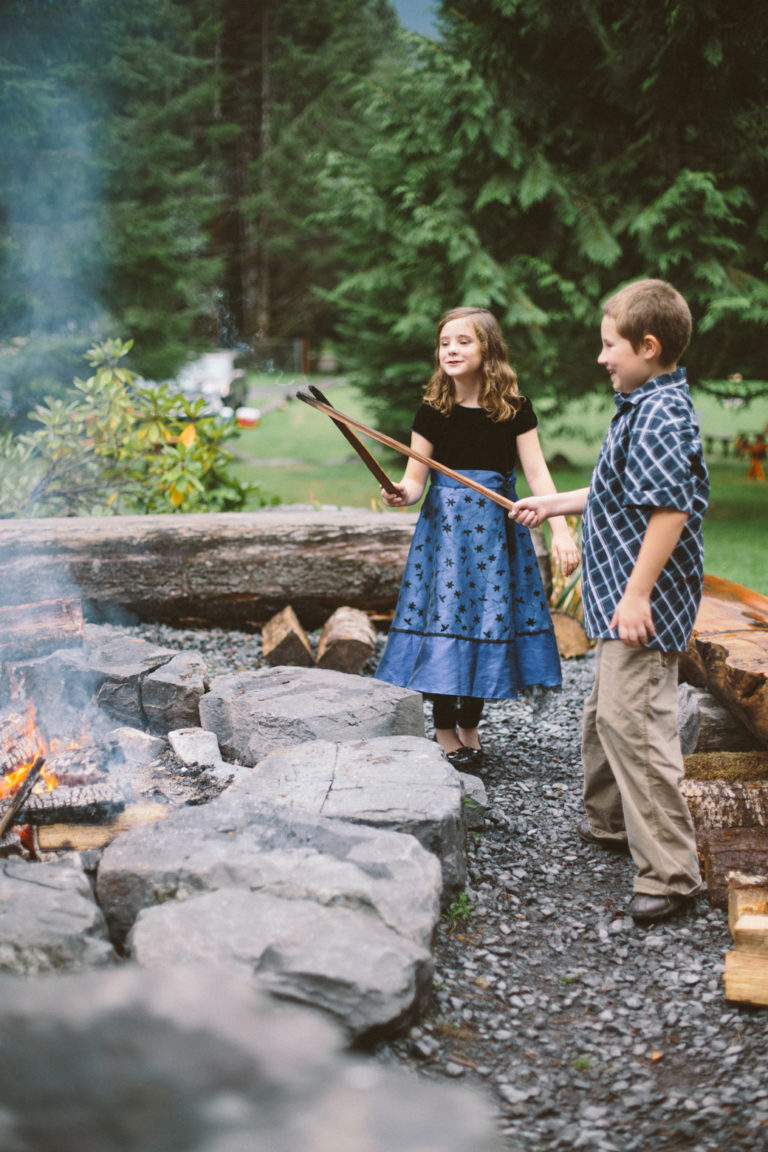 Reunions and Retreats at Mt Rainier
Reunite with family and friends!
Tell stories, laugh, unite, and make memories with those you love.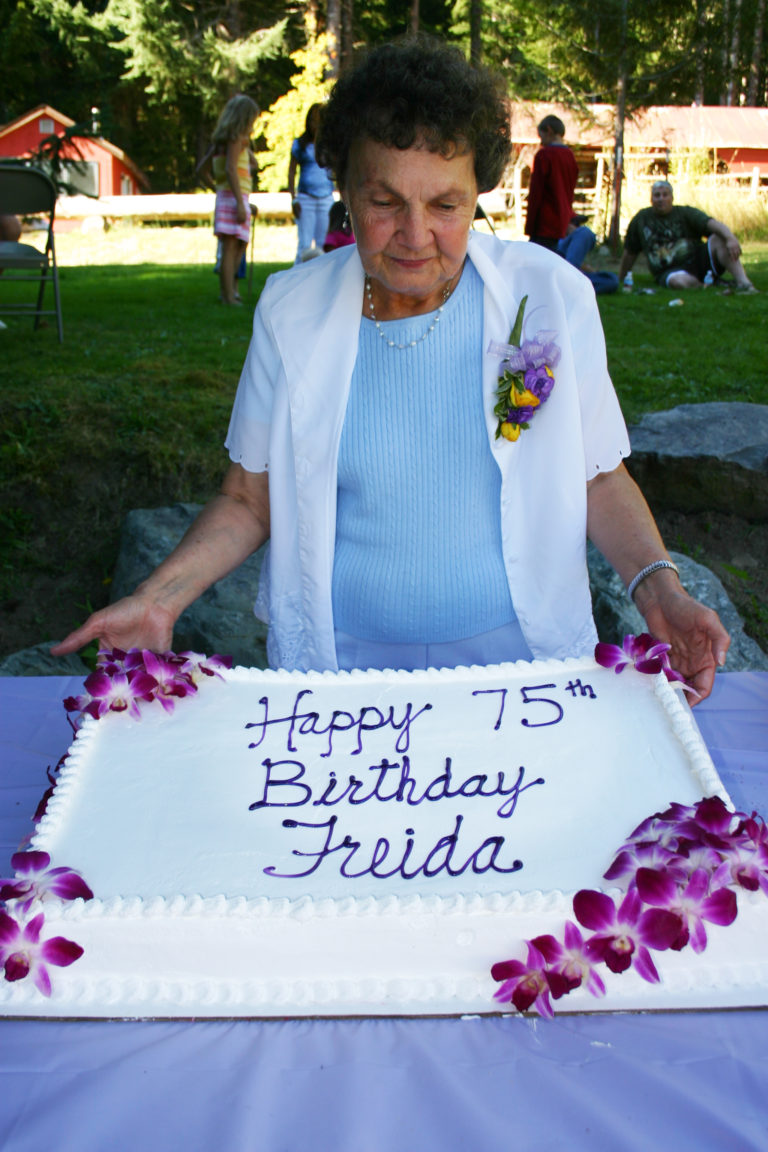 Forest Retreat is a large cabin designed to accommodate groups for family reunions, church retreats, school groups, art and quilters workshops, etc. The open floor plan of the  room provides space for projects, demonstrations, gathering, and dining for about 40 people. Two large tables accommodate the group for projects and gathering.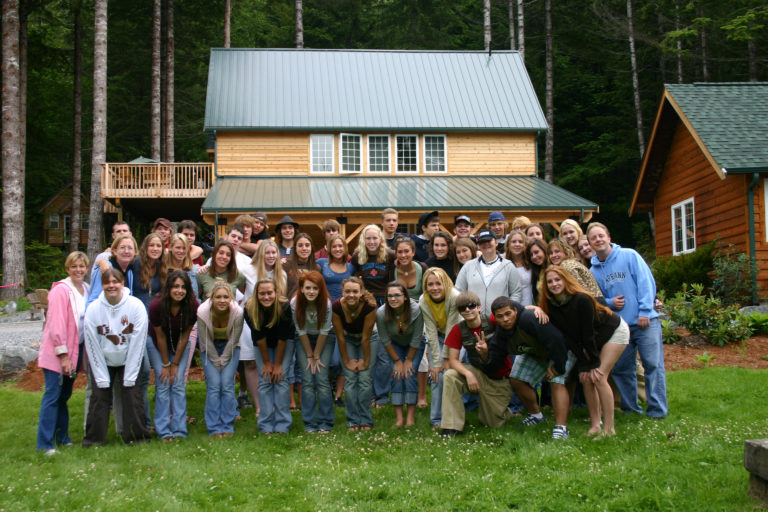 The huge covered porch of Forest Retreat provides a spot to gather for meals. We can provide tables, chairs, dishes, and a gas grills,
Copper Creek Restaurant offers varied catering options complete with serving and clean-up staff.
The larger cabins all have full kitchens for preparing your own meals. 
We provide the following:
A beautiful natural setting
No curfews when you take over the entire property
Folding tables
Maple folding chairs
Clear glass dishes including Mt Rainier etched wine and beer glasses
Pop up tents if you need them
Barbecue grills
Total access to the grounds
You provide:
Table linens for meals you prepare. We provide them with catered meals
Any other decor to make your gathering unique
Lawn games