Sleeps 1-3: Queen lower bunk, twin upper bunk. Detached bathroom.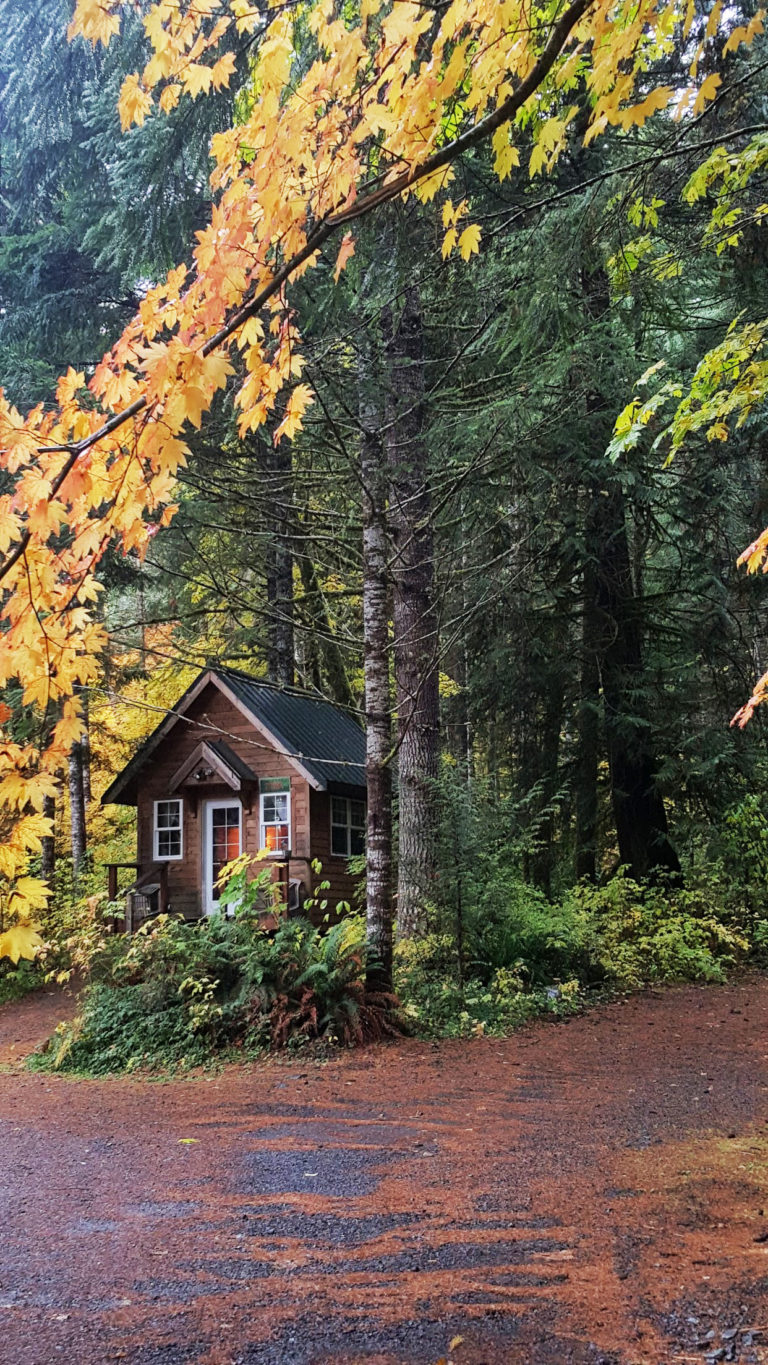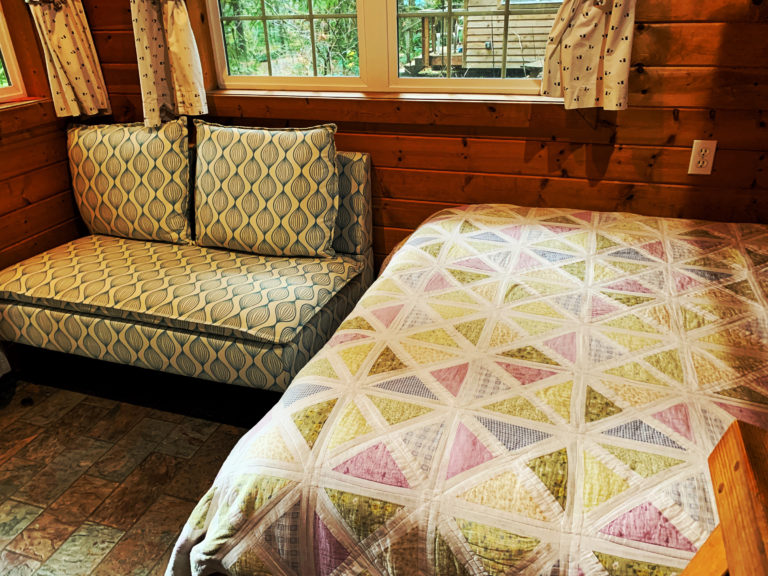 Sky Snow Cabins at Mt Rainier | Two Tiny Homes
 Each Sleeps 3:
Lower Queen
Upper single bunk
No Kitchen | No running water in the cabin
Small refrigerator
Small Microwave
Coffee maker, grinder and fresh whole bean French roast coffee   Love seat (bring water from your bathroom if needed)
Electric heat
Bathroom about 30 steps away in another building
Private detached bathroom
Shower
Sky and Snow Cabins are the only accommodations with detached bathrooms
Use of hot tub behind Copper Creek Restaurant 
 Sign up at the restaurant for private time in the hot tub
100 feet to Copper Creek
Fire Pit west of Sky Cabin. Snow Cabin shares firepit near the creek with Forest Retreat Guests (Order firewood before you arrive or bring your own) (No fires if there is a burn ban)
WiFi Internet (weak signal at the cabin) Fairly good signal on the property closer to the big lodge, or at Copper Creek Restaurant. WiFi in the area is not stable. It is usually good for checking email but not great for streaming movies or video calls. 
Flat Screen TV-DVD
A few movies supplied
Bring more of your own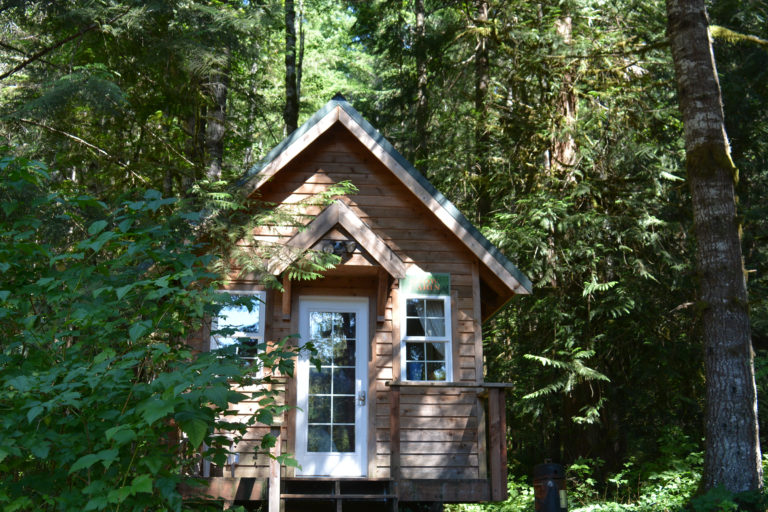 Sky Cabin and Snow Cabin are Tiny Homes near Mt Rainier
The two tiny cabins, Sky Snow Cabins are at the rear of the property at the forest edge.  Each camp cabin has a private detached bathroom with shower. Guests need to walk about 100 steps to another building for their bathrooms. Enjoy a spot on the creek to the east of the cabins.