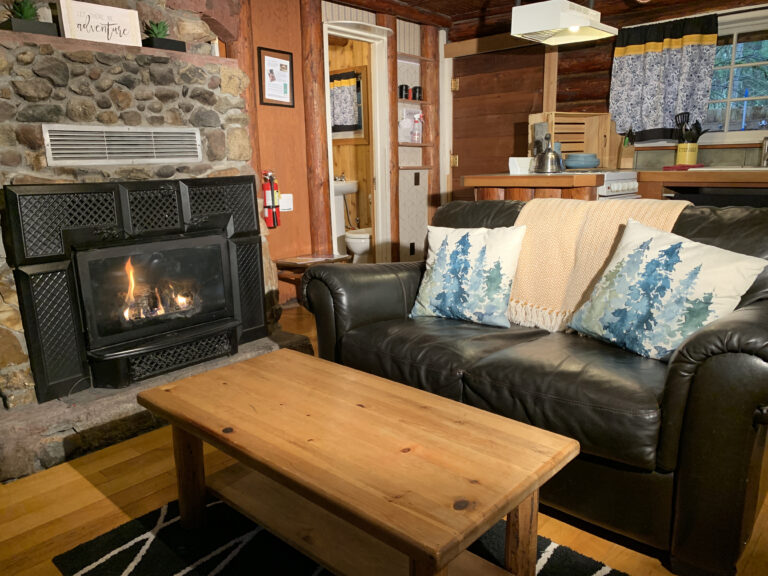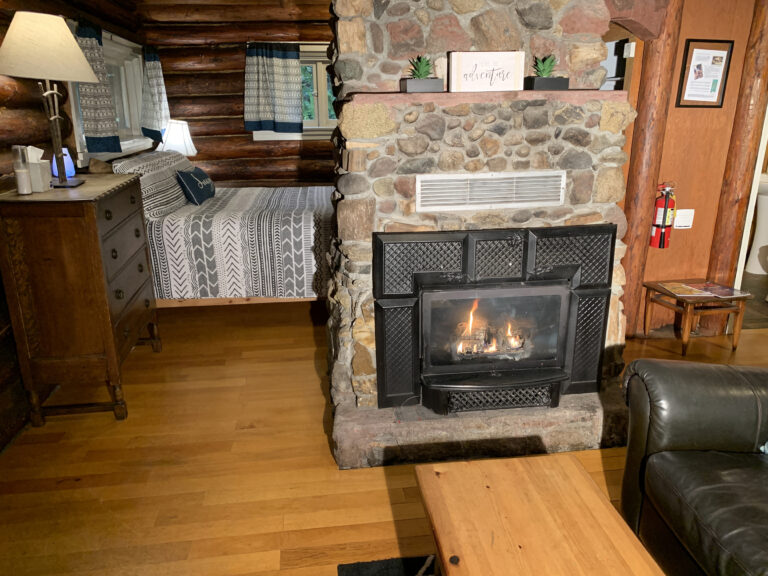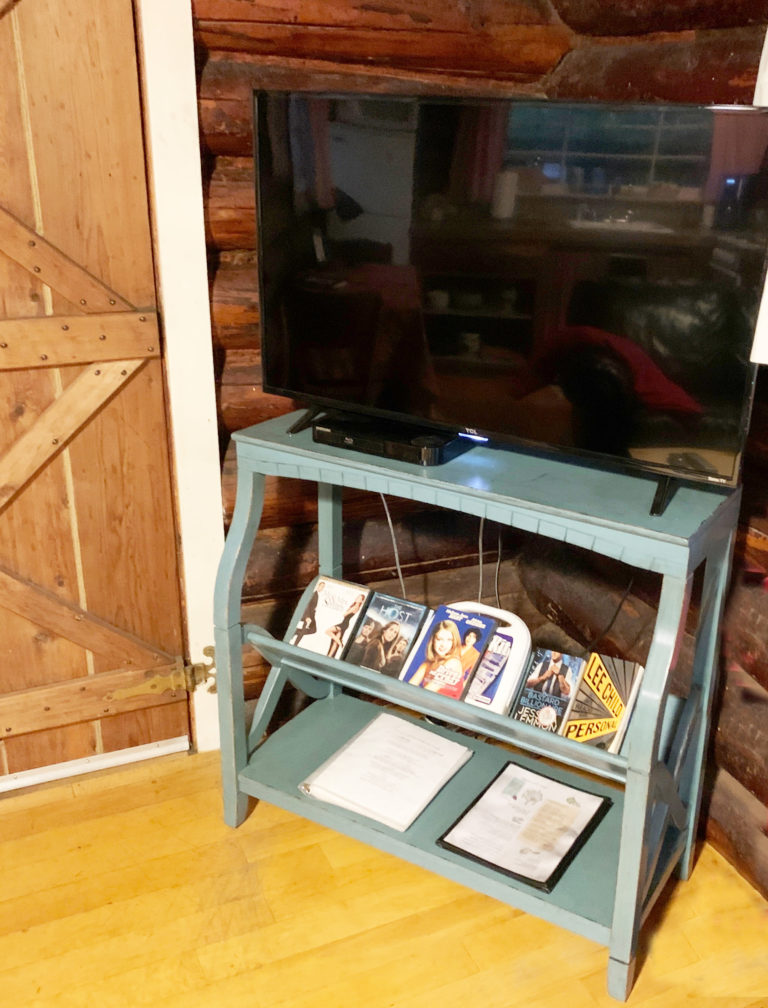 Copper Creek Log Cabin at Mount Rainier
Sleeps 2:
1 Queen bedroom tucked behind stone fireplace
Room for aerobed in the living room for children
Small Kitchen
Electric apartment size range
Full sized refrigerator
Microwave
Toaster
Coffee maker, grinder and fresh whole bean French roast coffee
Dishes, silverware, cooking utensils, pots and pans
Dining table and chairs
Living room (open floor plan with kitchen)
Leather love seat sofa
Wood rocker
Original stone and petrified wood fireplace
 Propane, thermostat controlled insert
 Large flat screen TV for movies (no television reception)
Bathroom with shower
Private hot tub on back fenced deck and yard
Propane BBQ grill
Picnic Table
WiFi Internet (weak signal, but good at Copper Creek Restaurant next door) WiFi in the area is not stable. It is usually good for checking email but not great for streaming movies or video calls.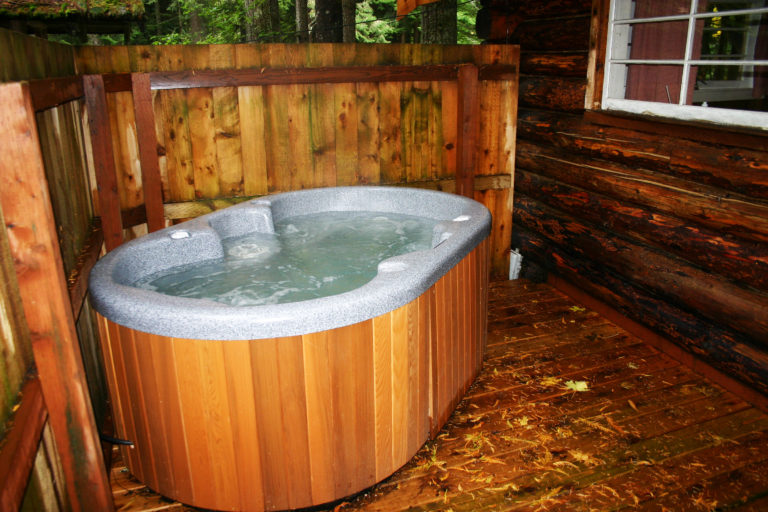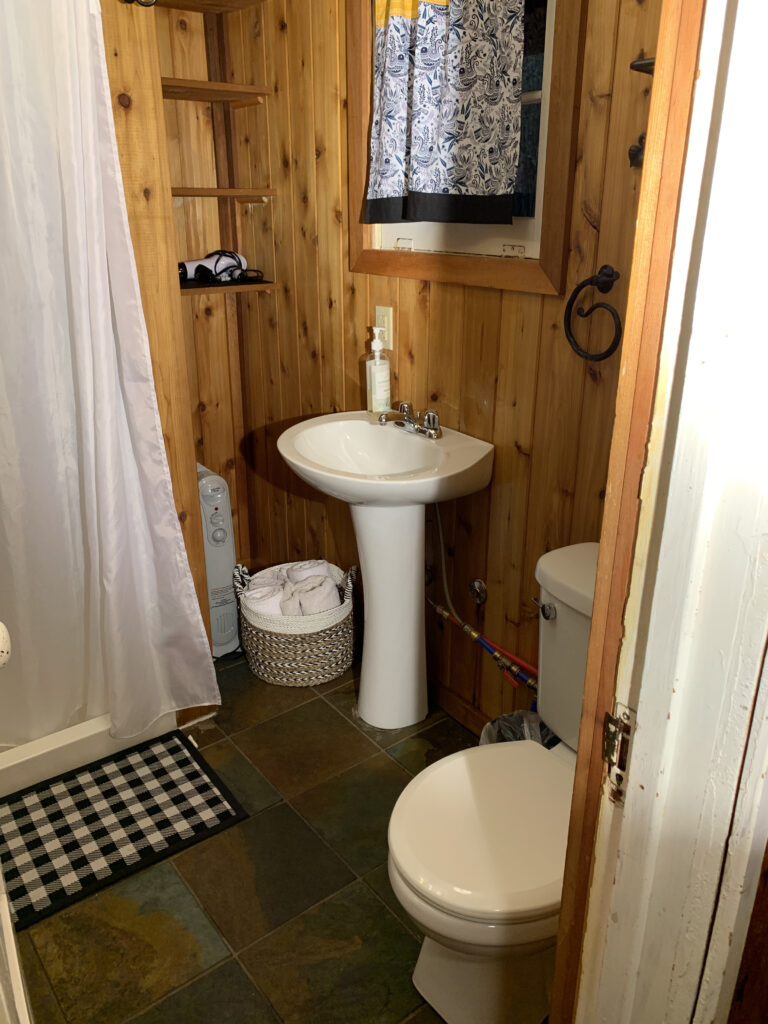 The food is delicious! Enjoy blackberry everything! A salad with blackberry vinaigrette, a salmon dinner with blackberry sauce, and how about a blackberry milkshake or a slice of world-famous blackberry pie!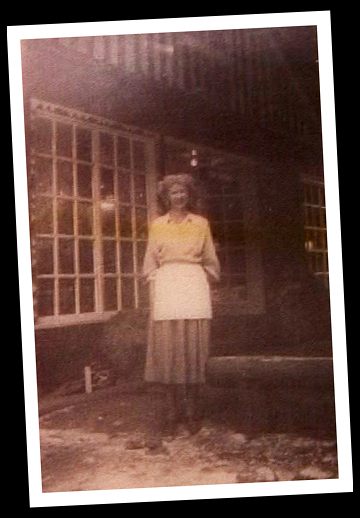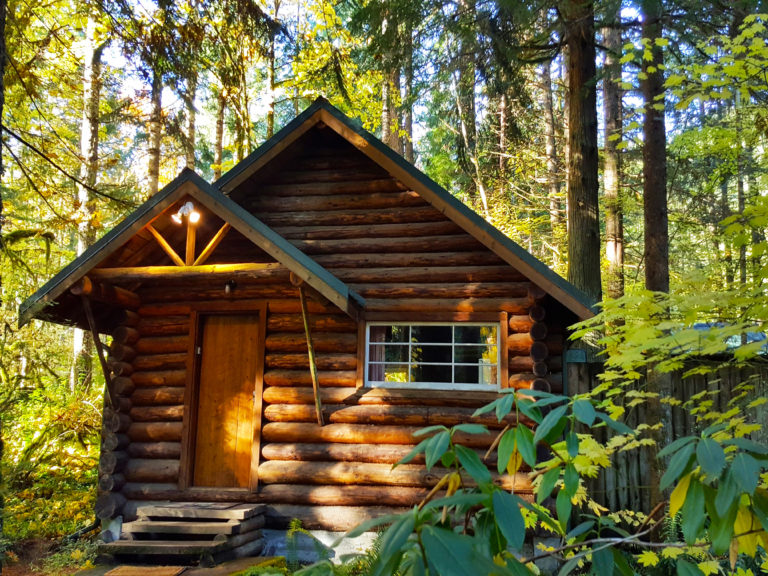 Copper Creek Log Cabin at Mount Rainier was built in the mid 1950s for Roselea Triggs, the owner of Copper Creek Restaurant.
Copper Creek Log Cabin at Mount Rainier is comfortable and cozy. It is a traditional log cabin with aged and polished log interior walls, hardwood floors, a luxurious bed, a stone gas log fireplace, and views of tall firs and cedars out the windows. The sound of Copper Creek, about 150 feet away, lulls you to sleep at night. The cabin is in a grove of fir and cedar trees conveniently located adjacent to Copper Creek Restaurant.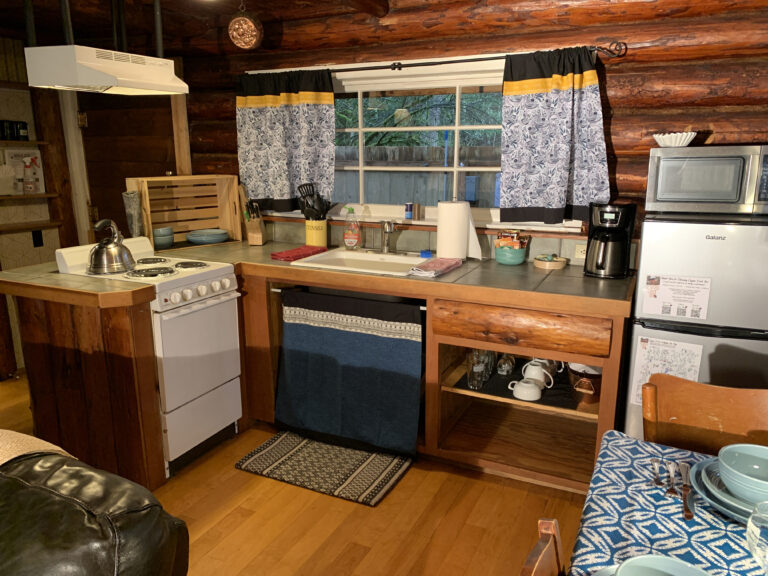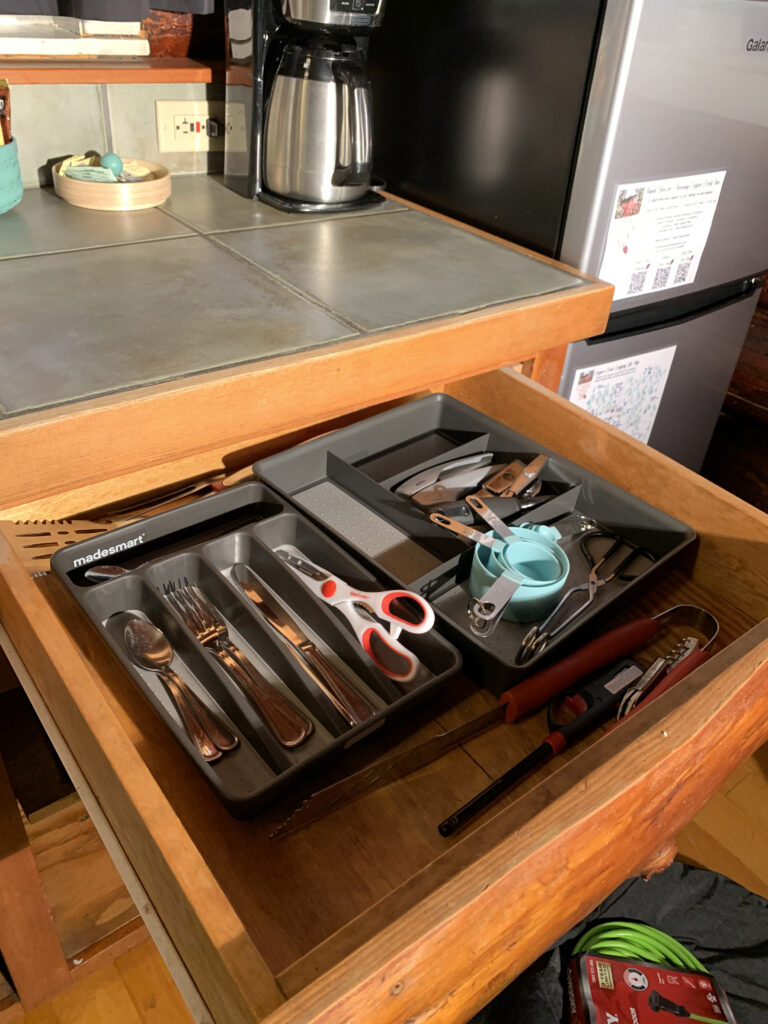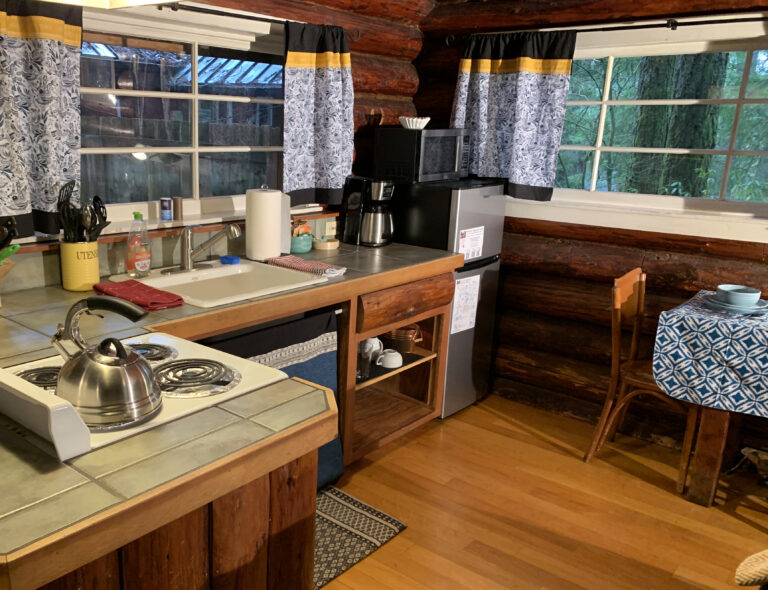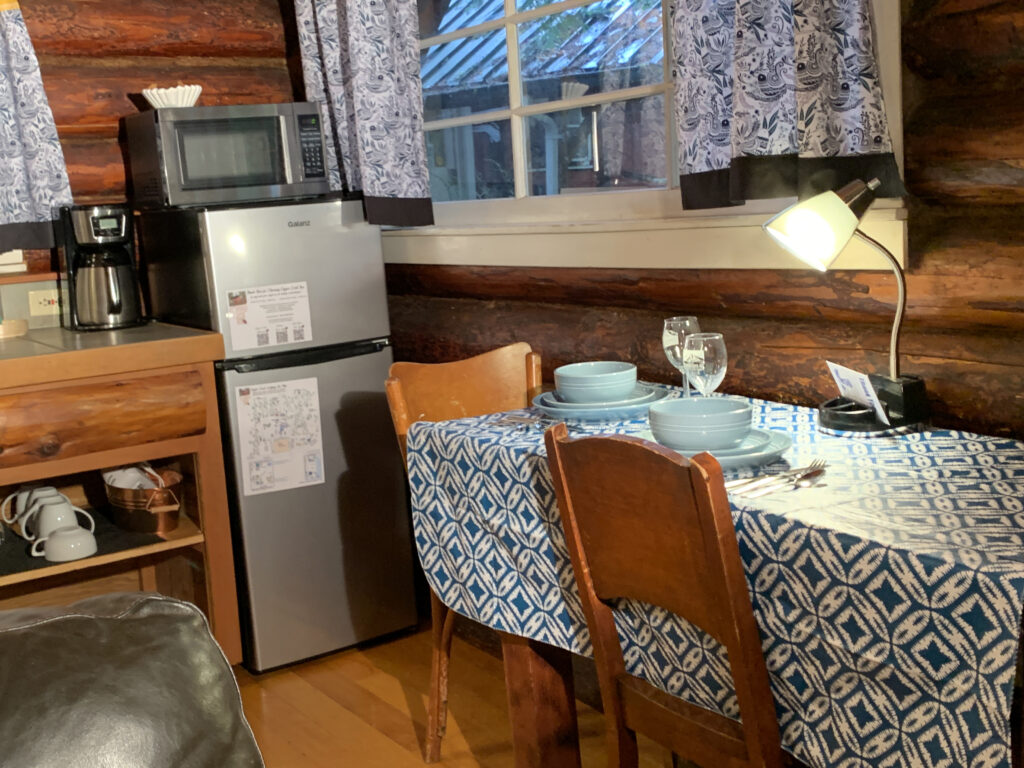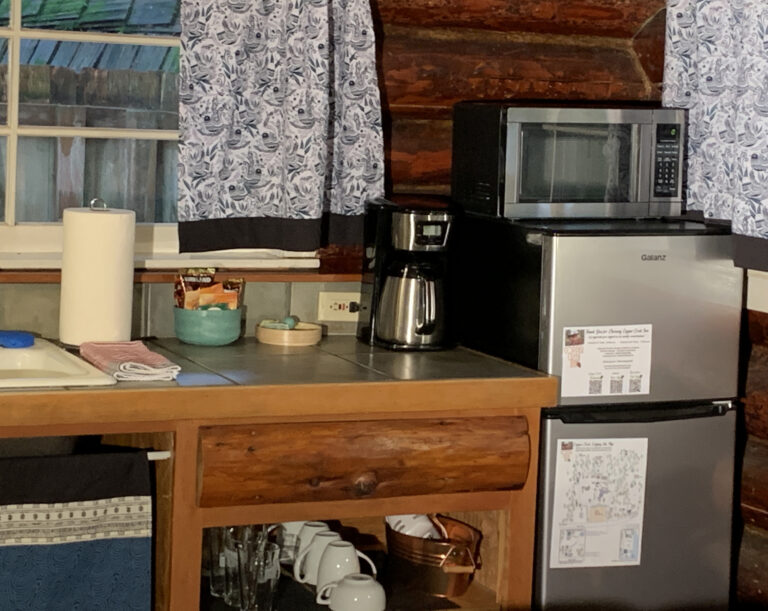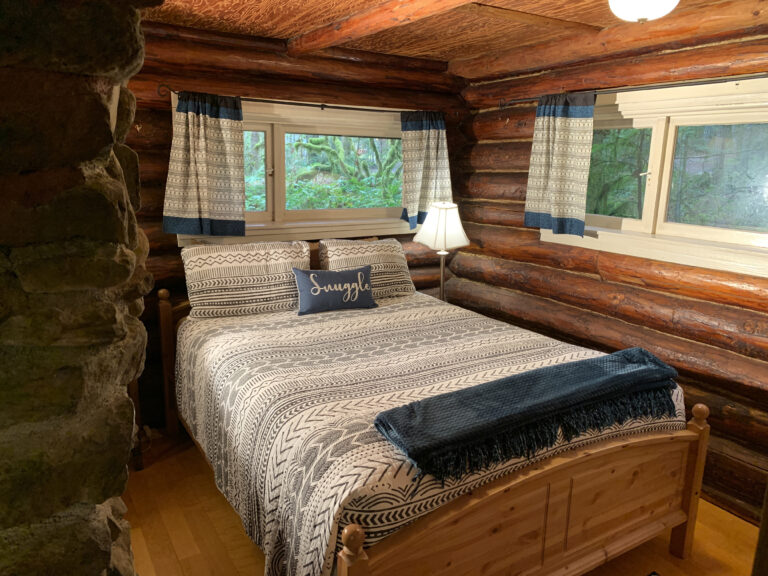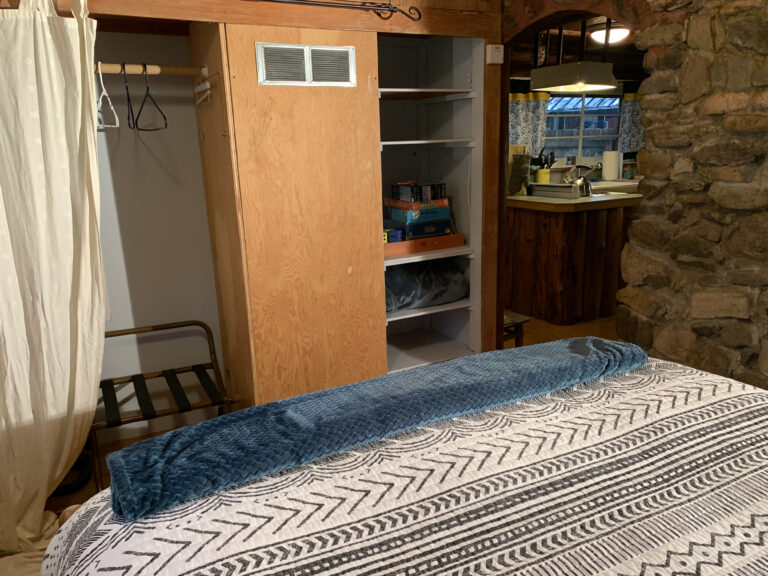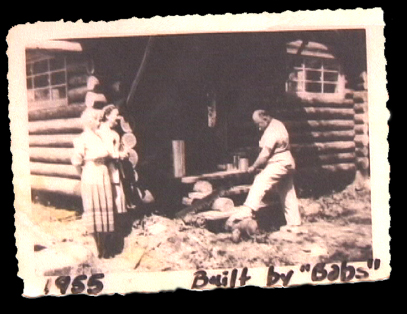 Above: Babbs Cote building the Copper Creek Log Cabin at Mount Rainier in 1955, 
At left: Roselea Triggs the founder of Copper Creek Restaurant had the Log Cabin built for her personal use. There was no kitchen in the cabin because Roselea did not cook.