Copper Creek Inn Cabins at Mt Rainier are beautifully decorated, some located right on Copper Creek, all in a beautiful setting with private hot tubs. Settle in by the stove with a blanket over your lap and a book in hand, cook big meals with your family, soak your toes in the icy creek,  or if you prefer, take a hike or scenic drive at Mount Rainier National Park just two mile away. Whatever you choose, relax!
While making your selection, don't forget to consider our offsite cabins, economical hotel style rooms, and our waterfront vacation rental near Olympia,  listed in the links above!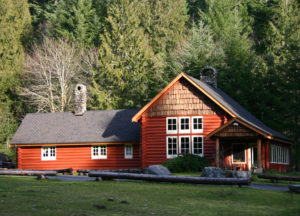 Historic Copper Creek Lodge, built in 1919, has 4 bedrooms and sleeps up to 12.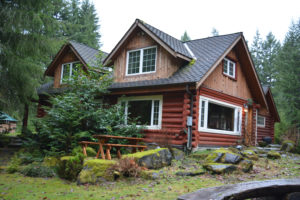 Located right on Copper Creek, this cabin has three bedrooms. Sleeps 6.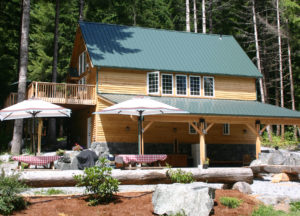 Large open floor plan is great for gathering, families, or retreats. Sleeps 6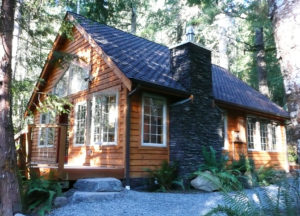 Our most secluded cabin is located right on the creek. Two bedrooms, sleeps 4.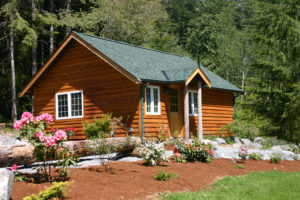 One room cabin with queen and a Murphy bed, sleeps up to 4
Hand built custom cabin sleeps up to 4.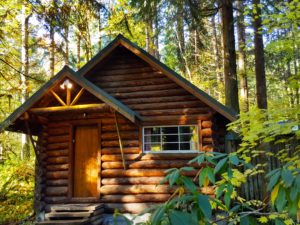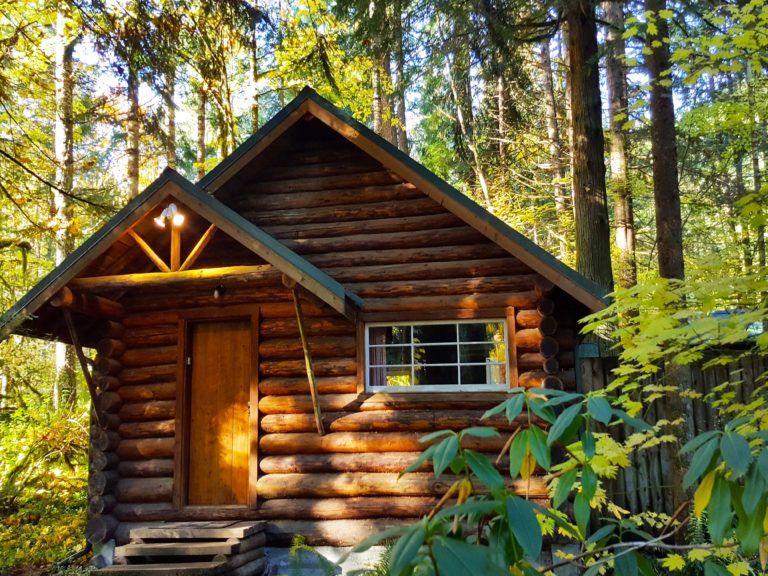 One bedroom cabin at Mt Rainier is located next to Copper Creek Restaurant. Sleeps 2. 
Voted #1 Best Cabins in the Northwest by our guests two years in a row!
Two tiny home cabins, each each with a queen and upper twin bunk sleeps up to 3.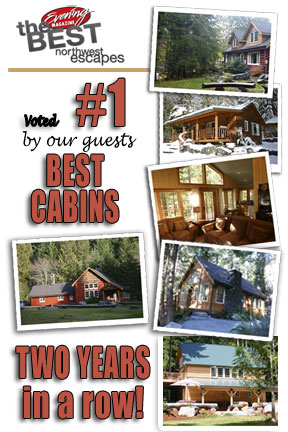 Cedar Springs Cabin, one mile from Copper Creek is pet friendly, surrounded by 11 beautiful acres with a stocked trout pond. Your pets can roam if well trained an on a leash.
Tahoma Canyon Home is a custom-built home on the most beautiful acreage. Views of Mount Wow from the living room and upstairs bedroom.
Two Herons Cottage is located about 20 miles west of Olympia. Use it as a home base to explore the Olympic Peninsula, Mt St Helens, Olympia, ocean beaches, Seattle, Port Townsend and the fishing villages along the Puget Sound Coast!